The 10 Highest-Yielding Stocks for October 2020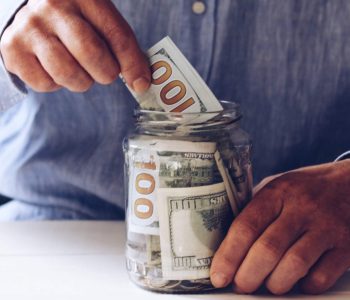 These High-Dividend Stocks Pay up to 13.6%
I know from talking with many ordinary investors that there is a growing demand for high-dividend stocks. And it's not hard to figure out why.
In a desperate bid to prop up the economy, the Federal Reserve has slashed its overnight interest rate to basically zero percent. That has pushed down yields for other income investments like annuities, savings accounts, and certificates of deposit.
You can see the impact of these measures when looking at the payouts on government bonds. Last year, for instance, a $100,000 investment in five-year U.S. Treasury notes paid $1,750 in annual interest income. Today, this same investment would generate less than $260.00 a year in interest.
This pretty much explains the sudden shift to high-dividend stocks.
Despite the recent surge in stock prices, you can still earn respectable yields from equities. You just have to do more digging than before to find good income opportunities.
To help get readers started, I've highlighted the 10 highest-yielding stocks in the S&P 500 index.
Admittedly, this doesn't represent the most complicated screen in the world. And I definitely wouldn't pick any name off of the list below willy-nilly.
But high-dividend stocks in the S&P 500 do represent some of the largest, most profitable businesses in the world. For that reason, the list serves as a great starting point for further research.
Let's dive into the results.
| | | |
| --- | --- | --- |
| Company | Market Cap | Yield |
| ONEOK, Inc. | $12.2B | 13.6% |
| Exxon Mobil Corporation | $157.2B | 9.4% |
| Iron Mountain Inc | $8.2B | 8.7% |
| Altria Group Inc | $74.0B | 8.6% |
| Valero Energy Corporation | $19.9B | 8.1% |
| Kinder Morgan Inc | $29.6B | 8.0% |
| Williams Companies Inc | $25.2B | 7.7% |
| H&R Block Inc | $2.7B | 7.5% |
| Simon Property Group Inc | $22.4B | 7.5% |
| Marathon Petroleum Corp | $21.0B | 7.2% |
Source: Barcharts.com
Once again, I want to emphasize that this list doesn't represent a series of buy recommendations. This type of exercise only serves as a way to generate ideas for further investigation. And any stock screen will turn up quite a few duds.
In the case of the list above, any list of high-dividend stocks will turn up quite a few low-quality businesses. Stocks with the highest upfront yields usually suffer from declining cash flows, high debt loads, or underperforming management teams. In any case, they don't often represent the best place to stash our investment dollars.
Take Exxon Mobil Corporation (NYSE:XOM), for instance. Low energy prices have hammered the oil giant's free cash flow. It's no longer clear whether the business can continue to generate enough in the way of earnings to fund business investments and its current distribution. Some analysts have speculated that Exxon's management could cut the payout in the coming year.
Simon Property Group Inc (NYSE:SPG) provides another case in point. The shopping mall landlord has struggled under the weight of COVID-19 shutdowns, e-commerce competition, and an economic recession. With cash flows in free fall, I wouldn't be shocked to see executives reduce the dividend to shareholders.
That said, you can find some interesting high-dividend stocks on this list.
Take the pipeline names, like ONEOK, Inc. (NYSE:OKE), Kinder Morgan Inc (NYSE:KMI), and Williams Companies Inc (NYSE:WMB), on this list. These businesses earn their money on the volume of energy commodities moving through their network, not necessarily the price.
So, while the oil patch has struggled in recent months, these partnerships continue to generate robust cash flow. And by extension, they have continued to pay out distributions to unitholders.
Iron Mountain Inc (NYSE:IRM) provides another great example. Document storage, for the most part, represents a recession-proof business. And management continues to pad the bottom line by expanding in the lucrative data center business. As a result, Iron Mountain has had no issues funding its nine-percent dividend yield.
Bottom line: High dividend stock screen screens like the one above can generate tons of new investment ideas. Just be sure to dig into the financials before pulling the trigger on any of these businesses.