Genesis Energy, L.P. Stock Now Yields a High Dividend of 7.9%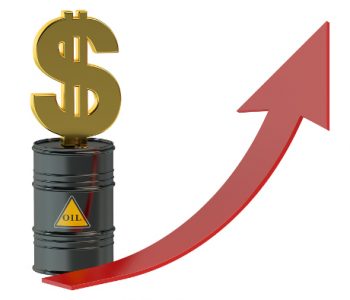 Genesis Energy, L.P. Is a High-Dividend Stock
The stock market is soaring past its all-time high. Even the blue-chip dividend stocks have made impressive gains, pushing their yields lower. But it's not the end of the world for dividend investors. For instance, this high dividend stock is yielding 7.9% at the moment. The big question is: is the dividend safe?
The high-dividend stock I'm talking about is Genesis Energy, L.P. (NYSE:GEL) stock. It is a growth-oriented master limited partnership (MLP) headquartered in Houston, Texas. For those not in the know, MLPs are in the midstream oil and gas business. As long as they earn at least 90% of their income through activities involving the transportation of commodities in the U.S., they are exempt from corporate income taxes.
And it gets better. An MLP is required by law—and also incentivized—to distribute almost all its available cash to its unitholders. That's why, when the average yield of all S&P 500 companies is at a measly two percent, many MLPs are offering yields double or triple that. In the case of Genesis Energy, the dividend yield is at a very attractive 7.9%.
Of course, in today's market, investors become cautious when they see a high-dividend stock. The idea is that, if a company is solid and pays handsome dividends, chances are that investors would notice that and rush to buy it. The buying activity would increase the price of the stock and its yield would no longer be high.
That is, if a company's yield stays at a high level, it could be a sign of trouble. Is that the case for Genesis Energy?
Well, the key to note here is the nature of this high-dividend stock's business. Genesis Energy provides midstream services to refineries, oil producers, and industrial and commercial enterprises. The partnership operates through five divisions: onshore pipeline transportation, offshore pipeline transportation, refinery services, marine transportation, and supply and logistics.
Simply put, Genesis Energy is not drilling new wells, so it doesn't need to worry too much about commodity prices. It offers fee-based services and is like an operator of energy toll roads.
A look at its distribution history would show how solid this high dividend stock is. Today, companies like to boast how they are raising their payout every year. But Genesis Energy has been doing something much more impressive, raising distributions every quarter.
The latest dividend hike came in October 2016, when the partnership increased its quarterly payout by 9.4% year-over-year to $0.70 per unit. This marked the 45 consecutive quarter in which Genesis Energy has increased its distribution. (Source: "Genesis Energy, L.P. Increases Quarterly Distribution," Genesis Energy, L.P., October 5, 2016.)
Note that the past several years haven't been that nice to companies in the energy sector. As oil prices started to plunge in the summer of 2014, many energy firms dialed back their operations. Some have even cut their dividends.
Also Read:
5 Best Dividend Stocks for Retirement Income
The Best Pipeline Stocks for Retirement Income
Genesis Energy, on the other hand, not only didn't cut its distribution, but has actually been raising them every quarter. In the past five years, the quarterly distribution rate of this high dividend stock has grown by 63.7%. (Source: "Distribution History," Genesis Energy, L.P., last accessed January 11, 2017.)
The Bottom Line on This High-Dividend Stock
Last, but certainly not least, despite those aggressive distribution hikes, the partnership is not paying out all its available cash. In the third quarter of 2016, Genesis Energy achieved a distribution coverage ratio of 1.15 times, leaving a margin for safety. (Source: "Investor Presentation December 2016," Genesis Energy, L.P., last accessed January 11, 2017.)
The bottom line: oil prices may go up or down, but they shouldn't prevent this MLP from raising its payout.