Pipeline Stocks: High-Dividend Stocks Yielding 9.8%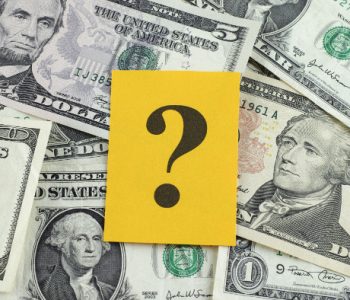 High Dividend Stocks Gushing Income
"Rob, CDs pay out nothing. Most stocks barely yield two percent. Where do I find a decent high dividend stock with some yield?"
That's how my retired neighbor described his current situation. He's hardly the only one, of course; the Federal Reserve's low rate policies have hammered savers, making it tough for retirees to make ends meet.
Never mind rising prices. The government says there's no inflation, but I don't know where they get their numbers. Anyone who has visited a grocery store or paid an electric bill can see the cost of living going up.
That said, one pocket of yield remains. Thousands of Americans count on these for extra retirement income. I've recommended them to my readers for years, highlighting their safe, steady, and sizable returns.
I'm talking, of course, about one of my favorite businesses: pipelines.
You can wrap your head around pipelines pretty easily. These steel tubes sit underground, shipping oil and natural gas across the country. In exchange, the owners earn a fee on each barrel moved from wellhead to refinery.
You can think of a pipeline like a cash cow. You're looking at a mature, slow-growing industry that can pass on most of its profits to shareholders. Like the name implies, these businesses can be "milked" for ongoing profits.
Hot growth stocks must reinvest most of their earnings into fund expansion. Cash cows, in contrast, have most of their best growth days behind them. They can just pay out their profits to shareholders as dividends, which is why they often sport big payouts.
For this reason, pipelines gush dividends. They require little in the way of labor or maintenance. Ongoing costs are only a fraction of revenue. Many of these stocks pay out yields of five or seven percent, even 10%.
They're safe, too. Sure, oil prices can make huge swings. The total volume of crude moving through pipelines, though, stays remarkably consistent from year to year. As a result, pipeline profits are steady, like bond coupons.
Finally, they're tax-efficient. Many pipeline owners structure their businesses as master limited partnerships, which allows them to avoid paying any taxes on profits. In exchange for this benefit, however, they must pass on almost all of their income to unitholders.
All and all, you could do worse than these high dividend stocks for retirement income.
For those searching for a fast, "one-click" solution, I would look into Alerian MLP (NYSEMKT:AMLP). This exchange-traded fund owns a basket of investment-grade pipelines, including top names like Phillips 66 Partners LP (NYSE:PSX), Shell Midstream Partners LP (NYSE:SHLX), and Sunoco Logistics Partners L.P. (NYSE:SXL).
Alerian MLP Top 5 Holdings
| | | |
| --- | --- | --- |
| Security | Ticker | Weight |
| Magellan Midstream Partners LP | MMP | 10.58% |
| Enterprise Products Partners LP | EPD | 10.25% |
| Energy Transfer Partners LP | ETP | 9.95% |
| Plains All American Pipeline LP | PAA | 8.45% |
| Williams Partners LP | WPZ | 6.49% |
Source: Alps Funds
Right now, this fund pays a quarterly distribution of $0.23 per unit, which comes out to an annual yield of 9.8%. I expect that payout to grow in the years to come, as surging output from shale fields will require more infrastructure. Firms that move, store, and process all of these barrels could make a fortune.
Bottom line: if you want to beat low interest rates, look into pipeline names. These cash cow businesses can be milked for ongoing income. And with high-dividend stocks paying out yields over 10%, you need to dig into top funds like AMLP.
Also Read:
The Best Pipeline Stocks for Retirement Income
Pipeline Stock List: Collect Reliable Dividends from These Pipeline Stocks