Hess Midstream LP: This 8.1% Yielder Just Raised Its Payout Again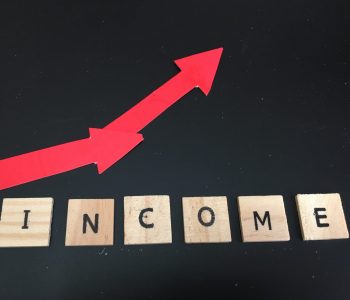 A Top Pick for Yield-Seeking Investors?
In the world of high-yield energy stocks, Hess Midstream LP (NYSE:HESM) is very special.
It's not the most well-known ticker, and it's not the highest-yielding stock. But when it comes to being income investor-friendly in a volatile operating environment, very few companies have accomplished what Hess Midstream has.
Allow me to explain.
Headquartered in Houston, TX, Hess Midstream LP is a fee-based, growth-oriented midstream energy business. It owns, operates, develops, and acquires a diverse set of midstream assets to provide services to Hess Corp. (NYSE:HES)—its sponsor—and to third-party customers. The partnership's assets are primarily in the Bakken and Three Forks Shale plays in the Williston Basin area of North Dakota, one of the most prolific crude oil gathering basins in North America.
If you've followed energy stocks long enough, you'll know that these businesses aren't really known for the durability of their dividends. The reason is simple: oil and gas prices are highly volatile. And a change in the commodity-price environment can quickly turn a company from earning big profits to incurring sizable losses. As a result, dividend cuts are common during the sector's rough times. Just take a look at what happened in the second quarter of last year.
And that, dear reader, is why Hess Midstream stock stands out from the crowd.
Hess Midstream went public in April 2017. Its first distribution, which was paid in August 2017, was $0.2703 per unit.
Since then, the partnership has paid a higher cash distribution per unit every single quarter. (Source: "Distribution Payments," Hess Midstream LP, last accessed August 3, 2021.)
Here are HESM stock's cash distributions in 2020:
$0.426 per unit in February
$0.431 per unit in May
$0.436 per unit in August
$0.442 per unit in November
In other words, when many energy companies—including quite a few midstream operators—were slashing their dividends in 2020, Hess Midstream was dishing out bigger distribution checks every three months.
And that track record has continued to this day.
On July 28, the partnership announced that the board of directors of its general partner had approved a quarterly cash distribution of $0.5024 per unit, representing an 11% increase from Hess Midstream stock's previous distribution. This quarterly distribution will be paid on August 13 to unitholders of record as of August 9. (Source: "Hess Midstream LP Increases Distribution Per Share Level by 10%, Reiterates Annual Targeted Distribution Growth Per Class A Share From New Level and Announces Accretive $750 Million Sponsor Unit Repurchase," Hess Midstream LP, July 28, 2021.)
At its current unit price, HESM stock's new quarterly distribution rate translates to an annual yield of 8.1%.
Now, some might be wondering whether a midstream operator can afford to raise its payout every three months.
Well, on the same day that Hess Midstream announced its latest distribution hike, it also reported earnings. The report showed that, in the first quarter of 2021, the partnership generated $207.5 million of distributable cash flow, representing a substantial increase from the $150.0 million generated in the year-ago period. Most importantly, the amount provided approximately 1.4 times coverage for Hess Midstream's cash distributions for the quarter. (Source: "Hess Midstream LP Reports Estimated Results for the Second Quarter of 2021," Hess Midstream LP, July 28, 2021.)
Better yet, Hess Midstream's management continues to target annual distribution-per-unit growth of at least five percent through 2023. They also expect the company's distribution coverage to be greater than 1.4 times during that period. One of the reasons behind management's confidence is that Hess Midstream LP runs a largely fee-based business. With revenues that are expected to be 95% protected by minimum volume commitments in 2021 and 2022, the partnership should be able to generate predictable cash flows despite volatility in commodity prices.
Bottom Line on Hess Midstream LP
As mentioned earlier, Hess Midstream stock isn't the highest-yielding stock in the energy world, but with a safe payout that's growing on a quarterly basis, HESM is a ticker that yield seekers simply cannot ignore.