Hess Corp. Declares Dividend, Announces New Stock Buyback Program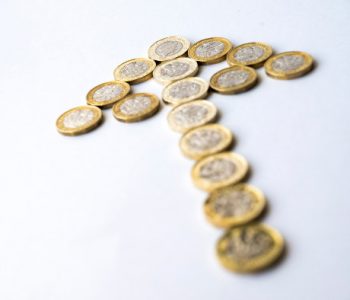 iStock.com/Don_Fritz
Hess Corp. Returning Cash to Investors
Due to the downturn in oil prices, oil producer Hess Corp. (NYSE:HES) hasn't been an investor favorite. However, that doesn't mean the company can't return cash to shareholders.
On Thursday, March 8, Hess Corp. announced that its Board of Directors approved a new share repurchase program. Under the program, the company will be able to buy back $1.0 billion of Hess common stock by the end of 2018. (Source: "Hess Announces $1.0 Billion Share Repurchase Program," Hess Corp., March 8, 2018.)
Note that the new authorization is in addition to the $500.0-million stock buyback program the company announced in late 2017.
"With a continued positive outlook for oil prices, a successful asset sale program, and increased visibility on production growth, cash flows and capital requirements for future phases of development on our Guyana asset, we can expand the buyback authorization without compromising our ability to fund this world-class investment," said the company's Chief Executive Officer John Hess in a statement on Thursday. "We believe that repurchasing our shares represents a highly compelling return opportunity for our shareholders." (Source: Ibid.)
Unlike dividend payments, a share repurchase program does not give investors cash directly. But by reducing the number of shares outstanding, the program allows each existing investor to own a slightly larger portion of the company.
Hess Corp. also made a dividend announcement, saying that its Board of Directors declared a quarterly cash dividend of $0.25 per share. The dividend will be paid on March 29, 2018 to shareholders of record as of March 19. (Source: "Hess Announces Regular Quarterly Dividend on Common Stock," Hess Corp., March 7, 2018.)
Trading at $46.70 apiece, HES stock offers an annual dividend yield of 2.14%.