Here's Why Western Digital Corp Stock (WDC Stock) is Going Crazy Today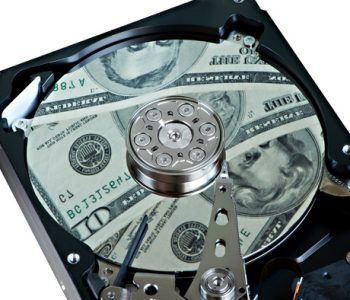 Western Digital Stock Surges 4.79%
A four-decade-old company with a three-percent dividend yield doesn't sound like one that makes big moves. But on Tuesday, December 6, Western Digital Corp (NASDAQ:WDC) stock surged 4.79% in after-hours trading. And that's on top of Western Digital stock's 2.83% rise in the regular trading session. Let's take a look at why.
You might not have been a direct customer of Western Digital, but you've likely used its products at some point. Western Digital is a computer data storage company and one of the largest computer hard disk drive manufacturers in the world.
Western Digital had its analyst day meeting on Tuesday. Based on the market's reactions, investors seem to be impressed. Indeed, quite a few analysts have given "buy" ratings on the company.
But that's not all. The company released an updated outlook after the bell. And that is what sent WDC stock soaring in extended trading.
At the top line, Western Digital expects to generate approximately $4.75 billion of revenue for the second fiscal quarter of 2017, ending December 30, 2016. This is better than Wall Street's expectation of $4.73 billion and higher than the company's previous forecast of $4.70 billion. (Source: "Western Digital Updates Expectations For Second Fiscal Quarter," Western Digital Corp, December 6, 2016.)
Moreover, the company's non-generally accepted accounting principles (GAAP) gross margin is expected to be approximately 36%, versus its prior forecast of approximately 35%. The non-GAAP tax rate is estimated to be around 13%, lower than its previous forecast range of between 14% and 16%.
What really cheered up Western Digital stock investors was the company's guidance for the bottom line. For the second fiscal quarter, the company expects adjusted earnings per share to be between $2.10 and $2.15, much higher than its previous estimates of $1.85 to $1.95. Analysts were expecting adjusted earnings of $1.90 per share.
This is good news for WDC stock. With Tuesday's climb, Western Digital stock is up 11.4% year-to-date.
However, if you look a bit further back, you'd see that the company hasn't exactly been a hot commodity. Despite its recent surge, WDC stock is still down more than 40% compared to where it was two years ago.