Here's Why Randgold Resources Ltd. (NASDAQ:GOLD) Stock Is Going Crazy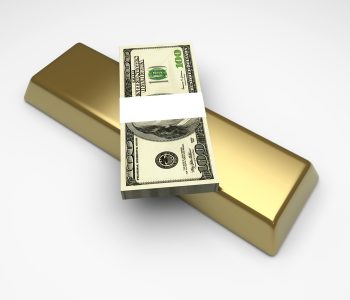 Randgold Stock Surges 5.5%
Donald Trump's surprise victory over Hillary Clinton has sent shockwaves across the stock market. Many stocks tanked, but there were also winners, such as Randgold Resources Ltd. (ADR) (NASDAQ:GOLD) stock.
Randgold stock opened with a 7.82% gain on Wednesday morning. While it has since pared some of those gains, GOLD stock was still up more than five percent by mid-morning.
Randgold Resoruces is a gold mining and exploration company. It explores for and develops gold deposits in Sub-Saharian Africa. The company was founded in 1995 and is based in St. Helier in the Channel Islands. Unlike many of its peers in the gold mining industry, Randgold stock pays dividends, with a 1.43% annual yield.
GOLD stock is not the only winner in the mining and metals industry on Wednesday. For instance, Barrick Gold Corp. (NYSE:ABX) stock went up 3.5%, while First Majestic Silver Corp (NYSE:AG) stock surged 17.2%.
One of the reasons why mining and metals company stocks are doing so well today is the President Elect's promises to revive the manufacturing sector in the U.S. and to rehabilitate the country's aging infrastructure. These promises could result in higher demand for base metals.
On the precious metals side, things are good, because the outcome of the election has triggered widespread risk aversion. The spot price for gold went up 1.19% to $1,288.55 an ounce, while silver's spot price rose two percent to $18.70 an ounce.
The reasoning behind this is that gold is considered a safe haven asset for investors. So when markets are filled with uncertainty, it's no surprise that gold prices are up. And as a gold mining and exploration company, Randgold stock is enjoying the ride as well.
Some say that the surge in gold prices may not be over just yet.
"The victory of the Republicans at the November 8th US Presidential and Congress elections will buoy gold prices in the coming days while dragging on other commodities," said BMI Research in a note to investors. "Looking longer term, this poses upside risks to our already bullish gold price forecast in 2017, but it does not materially change our views for other commodities." (Source: "Gold tumbles into the red for the day after the election of Donald Trump," Business Insider, November 9, 2016.)