Here's Why Macy's Inc (NYSE:M) Stock Is Going Nuts Today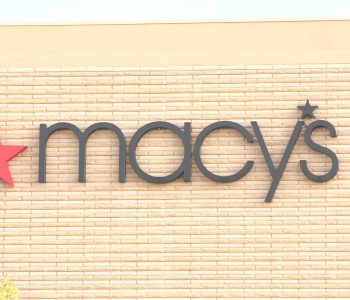 iStock.com/LindaJoHeilman
Macy's Inc Stock Is Soaring
"If Macy's can unlock the value of its giant real estate portfolio, it could become a catalyst for the beaten-down Macy's stock."
That's what I told readers of Income Investors earlier this year. In that article, I explained why Macy's Inc (NYSE:M) could provide investors with more than just dividends.
Since that article was published, Macy's stock has surged over 33%.
The latest rally occurred on Tuesday, February 27, when Macy's stock rose more than 10% right after the market opened. Let's take a look at why.
First of all, the retail giant reported earnings. In the fourth quarter of Macy's fiscal year 2017 ended February 3, 2018, the company generated $8.67 billion of revenue, representing a roughly two-percent increase year-over-year. Excluding one-time items, diluted earnings came in at $2.82 per share, up nearly 40% from the year-ago period. (Source: "Macy's, Inc. Reports Fourth Quarter and FY 2017 Earnings and Provides 2018 Guidance," Macy's Inc, February 27, 2018.)
Wall Street analysts expected the company to earn $2.71 of profits per share on $8.68 billion of revenue. So while revenue came slightly below the estimate, Macy's earnings per share turned out to be a nice surprise.
For a brick-and-mortar retailer, a key performance metric is same-store sales. In the fourth quarter, Macy's same-store sales grew 1.3% year-over-year, smashing Wall Street's estimate of a 0.1% increase.
Beating Wall Street's expectations is certainly good news in an earnings report. But there's more. Just as I predicted in the earlier article, Macy's has started to unlock the value of its real estate portfolio.
Unlocking the Value of Real Estate
Unlike most retailers that lease their retail space, Macy's actually owns a lot of the real estate at which its stores are located. Due to the prime locations of these stores and the rise in the value of real estate over the years, Macy's can lock in some serious profits if it decides to sell some of its real estate.
And that's exactly what the company did. In Macy's fiscal year 2017, real estate asset sales brought the company a whopping $411.0 million in total cash proceeds. Over the last three fiscal years, Macy's asset sales totaled $1.3 billion in cash proceeds.
That was just the start.
Earlier this month, Macy's entered into an agreement to sell seven floors of its State Street store in Chicago, to be converted into office space. The company also has plans to sell approximately 240,000 gross square feet of its Union Square building in San Francisco.
A Good Start in 2018
Going forward, management expects Macy's same-store sales to be flat to up one percent in fiscal year 2018, which is a better range than analysts' forecast of a decline of 0.5% to two percent. The company projects full-year adjusted earnings to be in the range of $3.55 to $3.75 per share, substantially better than Wall Street's estimates of $3.04 per share.
Macy's stock had a good start in 2018. If the company can achieve its same-store sales targets and keep unlocking the value of its real estate assets, the rally could continue.
Meanwhile, investors of M stock can also collect a sizable stream of dividends. Paying $0.3775 on a quarterly basis, Macy's Inc offers an annual dividend yield of 5.3%.