KLAC Stock: KLA-Tencor Corp Just Delivered Good News for Shareholders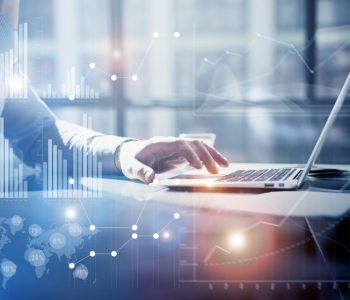 Good News for KLAC Stock
There are good news and bad news for KLA-Tencor Corp (NASDAQ:KLAC) stock. But based on KLAC stock's latest reaction, the bad news probably isn't that bad after all.
KLA-Tencor provides process control and yield management solutions for the semiconductor, LED, and other related nanoelectronics industries. Its products include manufactured chips, wafers, reticles, data storage media, LEDs, and compound semiconductors.
Here's the good news for income investors: KLA-Tencor announced that its board of directors has authorized an increase of the company's quarterly dividend from $0.52 to $0.54 per share. The new dividend rate is expected to take effect starting with KLAC stock's next quarterly dividend, which is to be declared in November 2016. The announcement represents the eighth dividend hike since KLAC stock started paying dividends in 2005. (Source: "KLA-Tencor Increases Quarterly Dividend Level To $0.54 Per Share From $0.52 Per Share," KLA-Tencor Corp, October 5, 2016.)
"Today's dividend increase reflects the continued strength and sustainability of KLA-Tencor's cash flow, our confidence in our business model, and our commitment to enhancing stockholder value," said Rick Wallace, KLA-Tencor's president and chief executive officer. (Source: Ibid.)
After the increase, KLAC stock would have an annual dividend yield of 2.98%.
The bad news was related to the potential merger with Lam Research Corporation (NASDAQ:LRCX). Last October, Lam Research announced its plan to acquire KLA-Tencor in a deal valued at $10.6 billion. However, the companies have called off the plan, citing antitrust concerns from the U.S. Department of Justice. (Source: "KLA-Tencor Announces Termination of Merger Agreement with Lam Research," KLA-Tencor Corp, October 5, 2016.)
According to Gartner Inc (NYSE:IT), Lam Research is the second-largest maker of machines used to manufacture computer chips, while KLA-Tencor is the number-five player. If the merger deal went through, it would create a new giant in the industry. (Source: "Lam Research, KLA-Tencor Merger Will Create New Equipment Market Giant," Gartner Inc, October 26, 2015.)
KLA-Tencor's CEO acknowledges that the company was "disappointed with this outcome". But he also noted that without the merger, the company's growth and momentum is still expected to continue. At the same time, KLA-Tencor plans to continue to, "explore collaboration opportunities with Lam Research around programs identified as beneficial to our customers."
Investors didn't seem to be put off by the deal cancellation. In the two trading sessions following those announcements, KLAC stock climbed 1.7%.