Here's Why HD Stock Is Still a Solid Dividend Play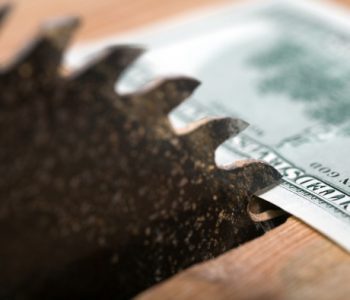 I usually tend to shy away from blue-chip momentum stocks. Home Depot Inc (NYSE:HD) stock, for example, is up a solid 13% over just the past three months against the Dow's nine-percent return over the same period.
Of course, when you consider that Home Depot was one of the worst-performing blue-chips in 2016, gaining a measly one percent, HD stock might finally just be catching up with company fundamentals. If that's the case, then there might be plenty of room for HD stock to run.
Let's take a closer look, shall we?
HD's on Solid Ground
One thing is for sure: Home Depot's fundamentals are only improving.
This past December, for example, Home Depot posted third-quarter earnings per share of $1.60, topping the average analyst estimate by $0.02. Revenue, meanwhile, increased six percent year-over-year to $23.2 billion, easily besting the consensus by $110.0 million. Moreover, the operating margin for the quarter increased 68 basis points over the year-ago period, suggesting that management's efforts to boost productivity continue to gain traction.
Investors came down hard on Home Depot in 2016 for slowing revenue and same-store-sales growth, but given how well the company performed in 2015–full-year customer traffic increased 4.1%–it's clear now that the expectations were simply a bit too high.
Fortunately, Wall Street seems to be taking Home Depot's recent operating performance exactly for what it is: solid. Very solid.
"We experienced balanced sales growth in the quarter driven by an increase in both ticket and transactions, and our continued focus on productivity drove double-digit earnings-per-share growth," said Craig Menear, chairman and chief executive officer of Home Depot Inc. (Source: "The Home Depot Announces Third Quarter Results," Home Depot Inc, November 15, 2016.)
Growing Garden of Dividends?
Naturally, Home Depot's strengthening fundamentals bode well for a dividend increase in 2017 and also well into the future.
Over the past 12 months, Home Depot generated whopping operating cash flow of $9.9 billion while paying out just $3.3 billion in dividends. Additionally, the company's payout ratio stands at just 43%, further reinforcing the likelihood of prolonged and substantial dividend hikes. Over the past five years, for example, management has increased its dividend at an impressive average rate of 21%.
With Home Depot's revenue, margins, and earnings all expected to increase this year, its income-oriented investors are all but certain to be rewarded.
For the full-year 2016, management now sees an earnings-per-share increase of 15.9% to $6.33, up from its prior guidance of $6.31. Furthermore, Home Depot expects sales to grow by about 6.3% over the year-ago period, with same-store sales growth clocking in at a healthy 4.9%.
The Bottom Line on HD Stock
HD stock should always be on our radar as dividend-hungry investors.
It remains the world's largest home improvement retailer, with massive scale and cash-generating power. Moreover, it stands well-positioned to gain from the continued housing rebound, GDP growth, and lower taxes. In other words, the company certainly has strong tailwinds working in its favor.
But as for me, I'm waiting on the sidelines. Thanks to the stock's strong momentum of late, HD stock trades at a price-to-cash flow (P/CF) of about 18, a clear premium to that of main rival Lowe's Companies, Inc. (NYSE:LOW), as well as the overall S&P 500, which both have a P/CF of roughly 12.
Hopefully my patience pays off, but I also wouldn't be surprised if HD stock and its generous dividend keep running.