Here's Why FedEx Corporation (FDX Stock) Is Getting Hammered Today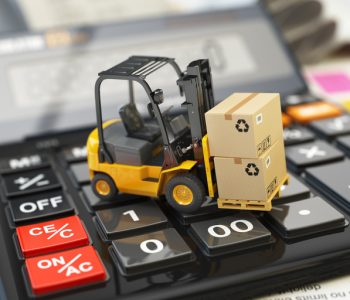 FedEx Stock Tumbles in After-Hours Trading
FedEx Corporation (NYSE:FDX) stock climbed an impressive 36.4% over the past 12 months. But on Tuesday, December 20, it seemed to be losing its momentum. FedEx stock tumbled more than three percent in after-hours trading. The reason is that the company just reported its earnings.
In the second quarter of the company's fiscal 2017, ended November 30, FedEx generated $14.93 billion of revenue, up 19% year-over-year and beating Wall Street's expectation of $14.91 billion. (Source: "FedEx Corp. Reports Increased Revenue, Operating Income," FedEx Corporation, December 20, 2016.)
Adjusted earnings came in at $2.80 per share, representing an 11% increase from the $2.58 per share earned in the year-ago period. However, the number missed analysts' estimate of $2.91 per share.
"FedEx increased revenues and operating income despite continued low growth rates in the global economy. We are in the home stretch of our peak shipping season, and our service levels are high, thanks to the outstanding efforts of our hundreds of thousands of team members around the world," said FedEx Chairman, President, and Chief Executive Officer Fredrick W. Smith in a statement on Tuesday. "The integration of TNT Express into our broad portfolio of global business solutions is proceeding smoothly and according to plan." (Source: Ibid.)
Revenue from the company's FedEx Express segment increased two percent due to higher base rates and higher package volume. Operating income from the segment grew two percent year-over-year due to increased base rates and lower costs.
At "FedEx Ground," revenue increased by nine percent year-over-year thanks to higher volume and yields. In particular, FedEx Ground's average daily volume grew five percent, driven by e-commerce and commercial package growth.
The company's FedEx Freight segment also showed improvement. Its revenue increased three percent year-over-year due to growth in less-than-truckload average daily shipments, partially offset by lower weight per shipment.
However, it's not all sunshine and rainbows for the multinational courier. The company lowered its full-year outlook. FedEx now projects full-year earnings per share to be in the range of $10.95 to $11.45, down from its previous expectation of $11.85 to $12.35, and lower than analysts' projections of $12.15.
After the earnings release, FedEx stock slipped 3.02% to $192.74.