COP Stock: Here's Why ConocoPhillips Stock Is Going Nuts Today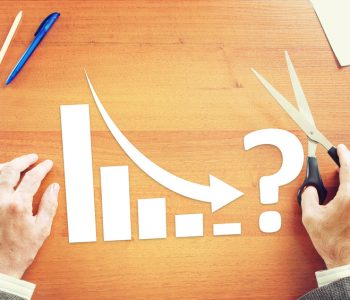 ConocoPhillips Stock Tumbles More Than Three Percent
When there is no news release from a company and the stock market is up in general, can a stock actually go down? The answer is yes, with ConocoPhillips (NYSE:COP) stock being the latest example.
On the morning of Tuesday, November 29, ConocoPhillips stock tumbled more than three percent. The company did not release its earnings or outlook, and the Dow, the S&P 500, and the NASDAQ are actually all in the green. The big question, of course, is why ConocoPhillips stock is down today.
The main reason behind the drop in COP stock could be the latest tumble in oil prices. On Tuesday morning, WTI Crude slipped 3.7% to $45.32 per barrel, while Brent Crude declined 3.5% to $46.51 per barrel.
The Organization of the Petroleum Exporting Countries (OPEC) will have a crucial meeting on Wednesday in Vienna, Austria. After talking with the oil ministers of Algeria and Venezuela, Iranian oil minister Bijan Namdar Zanganeh said that the country won't cut oil production. (Source: "OPEC Deadlocked as Iran, Saudis Harden Positions on Oil Deal," Bloomberg, November 30, 2016.)
At the same time, Saudi Arabia said that it would not participate in a production cut if Iran and Iraq don't participate.
Indonesian Energy Minister Ignasius Jonan told reporters in Vienna that he doesn't know if there will be an agreement. "The feeling today is mixed," he said. (Source: Ibid.)
Note that this would be OPEC's first production cut in eight years.
Oil prices are deep in the doldrums. Despite some recovery this year, WTI Crude is still down more than 50% since the summer of 2014.
As you'd expect, low oil prices have hurt many oil producers, including ConocoPhillips. In the third quarter of 2016, the company had an adjusted net loss of $0.8 billion, compared with a net loss of $0.5 billion in the year-ago period. (Source: "ConocoPhillips Reports Third-Quarter 2016 Results; Strong Operational Momentum and Improved 2016 Outlook," ConocoPhillips, October 27, 2016.)
Year-to-date, ConocoPhillips stock (COP stock) is down 5.4%.