Hercules Capital Stock: 12.1%-Yielding Alternative Bank Crushing the Market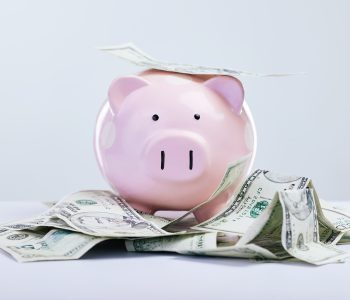 Why HTGC Stock Is Appealing
I like business development companies (BDCs) like Hercules Capital Inc (NYSE:HTGC) because they provide capital to high-growth, innovative, American companies. Currently, BDCs also happen to be lending capital in a high-interest-rate environment, which helps them make a lot of money.
With a name like Hercules, the company better be bringing something big to the table. And it is; the BDC describes itself as "the leading and largest specialty finance company focused on providing senior secured venture growth loans to high-growth, innovative venture capital-backed companies in a broad variety of technology, life sciences and sustainable and renewable technology industries." (Source: "Hercules Capital Reports Second Quarter 2023 Financial Results," Hercules Capital Inc, August 3, 2023.)
Which industries Hercules Capital doesn't invest in is equally important. The company doesn't have any direct exposure to the cryptocurrency, marijuana, metal, mineral, or oil and gas sectors.
Hercules Capital says it's "the lender of choice for entrepreneurs and venture capital firms seeking growth capital financing." (Source: Ibid.)
Companies use Hercules Capital's senior secured loans to grow and develop their businesses during times of change or inflection points that aren't readily served by typical financing. The borrowers tend to be in their expansion (venture-growth) or established stages. (Source: "Q2 2023 Investor Presentation," Hercules Capital Inc, August 3, 2023.)
The majority of Hercules Capital's debt investment portfolio (83.1%) consists of first-lien senior secured loans. Moreover, its portfolio is highly asset-sensitive, with 95.5% of the loans having floating interest rates. That's significantly above the industry average of about 80%. This makes Hercules Capital well positioned to generate a lot of income in the high-interest-rate market we're in now.
Since its inception in December 2003, Hercules Capital has committed more than $17.0 billion to more than 600 companies.
Five of the companies Hercules Capital has invested in over the years are 23andMe Holding Co (NASDAQ:ME), Amyris Inc (BMV:AMRS, OTCMKTS:AMRSQ), Fastly Inc (NYSE:FSLY), Proterra Inc (FRA:6VL, OTCMKTS:PTRAQ), and Rocket Lab USA Inc (NASDAQ:RKLB). (Source: "Portfolio," Hercules Capital Inc., last accessed September 11, 2023.)
Q2 Investment Income Has Climbed 61% to Record Level
For the second quarter ended June 30, Hercules Capital announced that its total investment income increased by 61.2% year-over-year to a record-high $116.2 million. Its net investment income went up by 88.6% to a record-high $75.7 million, or $0.53 per share. (Source: Hercules Capital Inc, August 3, 2023, op. cit.)
The company reported second-quarter gross debt and equity commitments of $541.5 million and total gross fundings of $358.6.
Its year-to-date (as of June 30) total investment income was up by 61.2%, at a record-high $221.3 million. Its year-to-date net investment income had rallied by 86% to a record-high $141.2 million. Its total gross funding during the first half of the year was a record-high $834.8 million.
"We delivered record total investment income and net investment income for the second quarter, up over 61% and 88% year-over-year respectively, as well as record return on equity of over 20%," said Scott Bluestein, Hercules Capital Inc's CEO and chief investment officer. "These results demonstrate the continued and sustainable diversification, scale and strength of the platform we have built." (Source Ibid.)
Looking ahead, Bluestein noted, "While we remain optimistic about our business opportunities, we will continue to approach the second half of 2023 with the same commitment and emphasis on prudent underwriting, maintaining a strong and diversified balance sheet and liquidity position and careful and frequent monitoring of our portfolio."
Base Distribution Raised 3 Times Over Last Year
Unlike most BDCs, Hercules Capital Inc has a variable distribution policy that aims to pay quarterly base dividends that amount to 90% to 100% of the company's taxable quarterly earnings or potential annual income. On top of that, the company sometimes pays supplemental distributions. (Source: "Hercules Capital Increases Its Total Cash Distribution to $0.48 per Share for the Second Quarter 2023," Hercules Capital Inc," August 1, 2023.)
In August, the company's board increased Hercules Capital stock's quarterly base distribution to $0.40 per share and declared a supplemental distribution of $0.08 per share, for a total of $0.48 per unit. That translates to a yield of about 12.1% (as of this writing).
Those dividends were based on the company's tremendous financial performance, the underlying strength of its portfolio, and the growth of its private funds.
This was HTGC stock's third base distribution increase in the last year and its 12th consecutive quarterly supplemental distribution.
Hercules Capital Stock Up 34% in 2023, Near Record High
Hercules Capital Inc's earnings and dividends aren't the only things that have been increasing recently; its share price has also been on the rise. In fact, on August 7, HTGC stock hit a new record intraday high of $17.54.
As of this writing, Hercules Capital stock is up by:
12% over the last three months
40% over the last six months
34% year-to-date
31% year-over-year
If you look at the chart below, you'll see that HTGC stock's long-term growth is even more impressive, and that it rebounded quickly following the 2008–2009 Great Recession and the 2020 COVID-19 pandemic.
Over the last 20 years, with dividends reinvested, Hercules Capital stock has provided total returns of 700%, which is more than double the 341% return from the S&P 500 over the same time frame.
Chart courtesy of StockCharts.com
The Lowdown on Hercules Capital Inc
Hercules Capital has been a great BDC for decades. This is due in large part to its underwriting skills and the kinds of companies it invests in.
Since 2012, Hercules Capital Inc's total investment income has expanded at a compound annual growth rate (CAGR) of 12.7%, its net investment income has grown at a CAGR of 14.6%, and its total assets have increased at a CAGR of 10.4%.
HTGC stock pays one of the most reliable, high-yield dividends in the BDC industry, and those dividends are supported by the company's strong floating-rate loan portfolio.