Hercules Capital Inc Up 67% Year-Over-Year; Still Yields 7.4% (& Perhaps More!)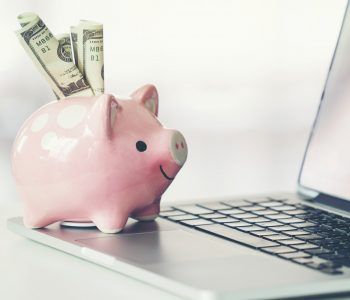 This High-Yield Stock Could Be Special
As income investors, we know that, at any given cash payout, a company's dividend yield moves inversely to its stock price. So after seeing Hercules Capital Inc (NYSE:HTGC) enjoying a 67% increase in share price over the past 12 months, one might assume that it's no longer appealing to dividend investors.
But that's not really the case. While HTGC stock has indeed outperformed many of its peers, it still yields a solid 7.4%, which is pretty attractive in the current market environment.
And that's not all. There's a good chance that investors who get into Hercules Capital stock can collect more than what the official figure suggests.
Allow me to explain.
Headquartered in Palo Alto, CA, Hercules Capital Inc is a specialty finance company that focuses on providing senior secured venture-growth loans to high-growth, innovative venture capital-backed companies. These companies come from a wide range of high-growth industries, such as technology (including sustainable and renewable technology) and life sciences.
Investing in debt may not seem like the most exciting way to get exposure to high-growth companies, but over the years, Hercules Capital has achieved some pretty solid growth in its business. From 2011 to 2020, the company's total investment income increased at a compound annual growth rate (CAGR) of 15.3%. Better yet, its net investment income grew at a CAGR of 16.5% during the same period. (Source: "First Quarter 2021 Investor Presentation," Hercules Capital Inc, April 29, 2021.)
The business is also great for generating income. In the first quarter of 2021, the effective yield on Hercules Capital's debt investment portfolio was 13.2%. (Source: "Hercules Capital Reports First Quarter 2021 Financial Results," Hercules Capital Inc, April 29, 2021.)
Note that Hercules Capital is structured as a business development company (BDC). That means it must return at least 90% of its taxable income to shareholders through dividends. The company's current quarterly dividend rate is $0.32 per share—and that's the figure used to arrive at its official yield of 7.4% mentioned earlier.
But there's more, as the company is currently paying a supplemental dividend on top of the regular quarterly dividend.
According to Hercules Capital Inc's chief executive officer, Scott Bluestein, "In addition to our ninth consecutive quarterly cash distribution of $0.32 per share, we are also declaring a supplemental distribution of $0.28 per share for fiscal 2021, which will be distributed equally at $0.07 per quarter for the next four quarters, beginning with the first quarter distribution payable in May 2021." (Source: "Hercules Capital, Inc. (HTGC) CEO Scott Bluestein on Q1 2021 Results – Earnings Call Transcript," Seeking Alpha, April 29, 2021.)
In other words, HTGC stock holders today can look forward to a regular dividend of $0.32 per share and a supplemental payout of $0.07 per share for each of the second, third, and fourth quarters of 2021. Dividends for the first quarter—both regular and supplemental—have already been paid.
What this means is that, if the company follows through on its supplemental dividend plan—and its regular dividend doesn't change—investors who purchased Hercules Capital stock today would earn a considerably higher yield than 7.4%.
Furthermore, Hercules Capital has remained resilient during the COVID-19 pandemic. Notably, the company didn't cut its dividends in 2020 (when many other companies did), and it even paid two supplemental dividends during the year. (Source: "Distributions," Hercules Capital Inc, last accessed June 15, 2021.)
The company's financials look solid, too. In 2020, Hercules Capital generated record net investment income of $157.1 million ($1.39 per share), representing a 9.7% increase from 2019. And since the company paid total distributions of $1.38 per share—including the two supplemental dividends paid for the year—it managed to cover its payout. (Source: "Hercules Capital Reports Fourth Quarter and Full-Year 2020 Financial Results," Hercules Capital Inc, February 23, 2021.)
Moreover, Hercules is well positioned for the rising interest-rate environment. In particular, 96.8% of the company's debt investments bore interest at floating rates as of March 31. Meanwhile, 100% of its outstanding debt borrowings bore interest at fixed rates. Therefore, if interest rates increase—which is a possibility, given how the economy is doing—Hercules Capital would earn higher interest income without incurring higher interest expenses. Such a scenario would lead to higher profits.
Bottom Line on Hercules Capital Inc
HTGC stock isn't a particularly well-known ticker, but with a juicy regular yield and supplemental payouts, the company deserves the attention of income investors.