Hercules Capital Inc: This 9% Yielder Looks Interesting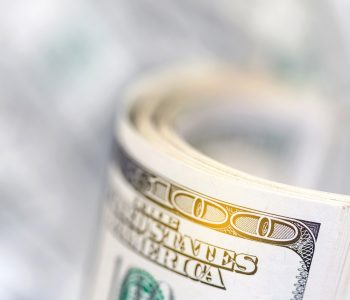 A High-Yield Stock You Likely Haven't Considered
Investing in high-growth industries can be exciting, albeit a bit risky. The good news is, rather than hoping for capital gains in the long run, investors can also use dividend-paying instruments to earn income from high-growth segments.
With that in mind, check out Hercules Capital Inc (NYSE:HTGC), a business development company (BDC) headquartered in Palo Alto, California. It provides financing solutions to a broad variety of technology and life sciences companies, including sustainable/renewable tech companies.
Since its inception in December 2003, Hercules has deployed over $10.0 billion to more than 490 companies. (Source: "Fourth Quarter 2019 Investor Presentation," Hercules Capital Inc, February 20, 2020.)
Note that, rather than making equity investments in start-ups—which would be very risky—Hercules Capital focuses on providing senior secured venture growth loans to companies that are already backed by venture capital. As a result, it can earn a predictable stream of interest income.
Better yet, due to the nature of the business, Hercules Capital charges much higher interest rates on its loans than what a traditional bank does. In the fourth quarter of 2019, the effective yield of the company's debt investment portfolio was 13%.
And because BDCs have a pass-through structure, the company must return most of its profits to investors through dividend payments. Right now, Hercules Capital stock has a quarterly dividend rate of $0.32 per share, which, at its current share price, translates to an annual yield of about nine percent.
As I said, the company invests in high-growth industries. It also focuses primarily on companies before they are in their initial public offering (IPO) and merger and acquisition (M&A) stages, meaning it's not really providing long-term debt.
In fact, nearly all of Hercules Capital Inc's debt investments have short-term amortizing maturities—usually between 36 and 42 months. And since most of the company's debt investments include warrants, there's some potential for earning additional returns.
And due to Hercules Capital's unique focus, it has no direct exposure to oil, gas, metals, minerals, or mortgage-backed securities.
Now, given the sheer size of HTGC stock's yield, you might be wondering whether the company can afford the payout. So let's take a look at the financials.
Can You Count on the Distribution From Hercules Capital Inc?
In the fourth quarter of 2019, Hercules Capital generated record net investment income of $40.1 million, or $0.38 per share. The amount not only represented a 31% increase year-over-year, but also provided 119% coverage for the company's quarterly dividend payment of $0.32 per share. (Source: "Hercules Capital Reports Fourth Quarter and Record Full-Year 2019 Financial Results," Hercules Capital Inc, February 20, 2020.)
Sounds good, right?
Well, what's even more interesting is that, other than those regular quarterly dividends, Hercules Capital stock investors have also collected some supplemental dividends from time to time.
In 2019, the company paid three supplemental dividends totaling $0.06 per share. On March 9, it's going to pay another $0.08-per-share supplemental dividend. (Source: "Distributions," Hercules Capital Inc, last accessed March 5, 2020.)
However, it should be noted that these dividends—both the regular ones and the supplemental ones—are not carved in stone. In Hercules Capital's latest dividend announcement, the company said, "Hercules' Board of Directors maintains a variable distribution policy with the objective of distributing four quarterly distributions in an amount that approximates 90% to 100% of the Company's taxable quarterly income or potential annual income for a particular year." (Source: "Hercules Capital Declares Distribution of $0.32 per Share for the Fourth Quarter of 2019," Hercules Capital Inc, February 19, 2020.)
So here's the bottom line: if Hercules Capital can keep earning its current level of net investment income, its generous dividend payments are likely here to stay.