HCP, Inc. (HCP): Earn 6% Yield from This Top "Dividend Aristocrat"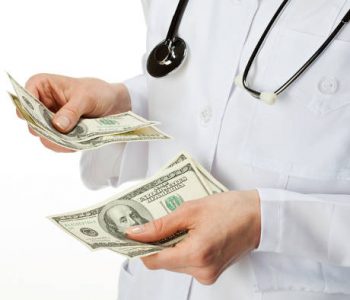 HCP Stock: A REIT With History of Higher Returns
If you're on the hunt for higher-yielding dividend stocks, investing in a real estate income trust (REIT) is one way to achieve that goal. And if you want to play it even safer in this part of the market because you don't want to get exposed to more risky real estate bets, then consider investing in HCP, Inc. (NYSE:HCP) stock, which has a solid history of returning cash to investors.
Before discussing HCP stock's income potential, let's understand the income philosophy of REIT structures.
An equity REIT is a company that owns real estate for development and providing a long-term investment avenue through generating regular income from its tenants. Generally, a REIT pays out at least 90% of its taxable income through dividends to shareholders. It's a very suitable income-generating vehicle for those investors who like real estate, but at the same time don't want to take the hassle of managing tenants and leases.
If you're in that category of investors, then HCP may be a good investment for you. It manages a diversified portfolio of properties, including senior housing, post-acute and skilled nursing facilities, life science, medical offices, and hospital buildings.
The healthcare segment of the REIT industry offers a much better value because of the aging U.S. population, which needs more healthcare facilities. The number of people over 65 is forecast to be 83.7 million in 2050, up from 43.1 million in 2012. (Source: "An Aging Nation: The Older Population in the United States," U.S. Census Bureau, May 2014.)
HCP Stock: A Good Hedge Against Inflation
HCP's business consists of senior housing, life science and medical office space, with its 95% cash flows coming from private-pay clients, reinforcing a stability of its income stream. (Source: "Building Healthy Partnerships," HCP, Inc., June 7, 2016.)
Since early this year, HCP stock has climbed overt 43% as investors looking for yield-snapped stocks with a positive outlook.
Of course, investing in REIT stocks has a higher element of risk because they're more sensitive to moves in interest rates. With the U.S. Federal Reserve likely to raise interest rates gradually in the coming quarters, there isn't much threat to HCP valuations from that front. However, if you believe that an expansionary monetary policy may accelerate the pace of inflation in coming years then owning real estate provides a hedge against inflation and gives you another good reason to own HCP stock.
The company's announcement to spin off its "HCR ManorCare" portfolio of skilled nursing and assisted living assets into a separate publicly traded REIT has been another positive development for this stock. This spin-off, which is expected to be completed in the second half of this year, will enable the parent company to focus on growing businesses, including senior housing and medical offices.
Following the completion of the spin-off, HCP's diversified portfolio is expected to consist of more than 860 properties, generating an annual portfolio income of approximately $1.4 billion. (Source: "HCP To Spin Off HCR ManorCare Portfolio Into Independent, Publicly-Traded REIT," HCP, Inc., May 9, 2016.)
Final Word on HCP Stock
"Post spin, HCP will own a stable, private-pay portfolio that has a track record of delivering consistent, attractive returns," according to Lauralee Martin, chief executive officer of HCP, Inc. "HCP will be able to sharpen its focus on high-growth healthcare sectors and, with a cost of capital benefiting from the stability and growth profile of these strong sectors, we will be positioned to achieve new investment growth." (Source:Ibid.)
With a dividend yield of over six percent, HCP is one of the top dividend-paying companies in the S&P-500, being a member of the "dividend aristocrats" club, a group of companies that have increased dividends every year for the last 25 consecutive years. This exclusivity alone makes HCP stock worth a try for investors seeking higher yield.