HCN Stock: "Boring" Real Estate Stock Delivers Market Beating Returns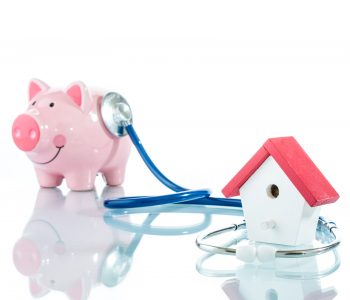 iStock.com/PRImageFactory
58% Total Return in Less Than 3 Years
The real estate industry is known for producing a steady stream of rental income. But with the right investment, it can deliver some serious total returns too.
Case in point, if an investor bought shares of Welltower Inc (NYSE:HCN) at the beginning of 2014, they would have earned a total return of 58%, assuming automatic dividend reinvestment. The S&P 500 Index, on the other hand, delivered total shareholder return of 47% during this period. (Source: "The Aging Population: Driving the Future of Health Care Real Estate," Welltower Inc, last accessed November 22, 2017.)
Welltower is a real estate investment trust (REIT) that focuses on the healthcare industry. The company doesn't make headlines very often, but it is one of the most dominant players in the business. Its current portfolio consists of 1,334 healthcare properties, including seniors housing properties, post-acute care facilities, and outpatient medical offices. With more than $40.0 billion in enterprise value, Welltower is the fourth-largest public real estate company in the U.S.
The neat thing about healthcare real estate is that the business is capable of generating solid cash flows through thick and thin. This is because the healthcare industry is essentially recession-proof. When the economy slows down, retailers might report slowing sales figures, but medical offices and seniors housing operators would still be getting a decent amount of business due to the relatively steady demand for their services.
And that steady business allows Welltower to return a tremendous amount of value to shareholders. Earlier this month, the company paid a quarterly dividend of $0.87 per share, representing its 186th consecutive quarterly payment. In other words, Welltower has been paying uninterrupted quarterly dividends for more than 46 years. (Source: "Welltower Inc. Declares Common Stock and Series I Prefered Stock Dividends," Welltower Inc, October 26, 2017.)
Since its inception, the company has delivered average annual return of 15.6%, assuming automatic reinvestment of dividends.
Usually, when a solid dividend-paying company achieves this kind of track record, investors would rush towards it and bid up its price. However, Welltower stock is not really expensive and can still offer a decent income opportunity. Trading at $68.39 apiece, the company provides an annual dividend yield of 5.1%, which more than doubles the average yield of S&P 500 companies right now.
Bigger Payouts Are Likely on the Way
Despite its generous dividends, the company still has plenty of room for future payout increases. In the first nine months of 2017, Welltower generated normalized funds from operations (FFO) of $3.19 per share while paying total dividends of $2.61 per share. That translates to a normalized FFO payout ratio of 82%, leaving a margin of safety. (Source: "Welltower Reports Third Quarter 2017 Results," Welltower Inc, November 7, 2017.)
Welltower is also well positioned to capitalize on a major demographic trend: population aging. According to the U.S. Census Bureau, the number of Americans age 85 and over is expected to double in the next 20 years. National Health Expenditure data suggests that the population aged 85 and up has a per-capital healthcare spending of $34,000 per year, nearly five times the total population average of $7,100. (Source: Ibid.)
With a high quality healthcare real estate portfolio and powerful demographic tailwinds, Welltower will likely deliver increasing returns to shareholders for decades to come.