HCLP Stock: This 24.8% Yield Is No Joke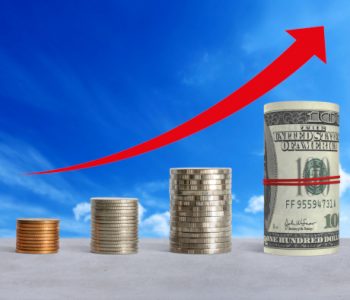 iStock.com/suwichaw
An Ultra-High Yielder to Think About
In today's market, dividend yields higher than 20% are usually too good to be true. But you just might want to make an exception for Hi-Crush Partners LP (NYSE:HCLP).
Hi-Crush Partners produces something called "monocrystalline sand," also known as "frac sand." In the hydraulic fracturing process ("fracking"), frac sand is used to produce oil, natural gas, and natural gas liquids from rocks that don't have adequate pore space for fluids to flow into a well.
Right now, Hi-Crush Partners' production facilities are capable of producing 13.4 million tons of high-quality monocrystalline sand every year. These facilities are strategically located and have direct access to major U.S. railroads, making it convenient for the partnership to deliver to major oil and gas basins.
Moreover, with commodity prices making a strong comeback, the horizontal drilling business is gaining momentum. And that could translate to higher demand for frac sand.
Hi-Crush Partners LP: Delivering a Huge Distribution Increase
Hi-Crush Partners LP is structured as a master limited partnership (MLP). If you've been following this column, you'd know that we've covered plenty of MLPs in recent years. And that's partly because MLPs are required to distribute most of their available cash to investors, making them some of the highest yielders in the stock market.
But Hi-Crush Partners just took the meaning of "high yield" to a whole new level. On July 23, the partnership announced that the board of directors of its general partner had declared a quarterly cash distribution of $0.75 per common unit. That is a 233% increase from the partnership's previous quarterly distribution of less than $0.23 per unit. (Source: "Hi-Crush Partners LP Announces Distribution of $0.75 per Unit for the Second Quarter of 2018," Hi-Crush Partners LP, July 23, 2018.)
Trading at about $12.08 apiece, HCLP stock offers investors a jaw-dropping annual yield of about 24.8%.
On the same day of the distribution hike, Hi-Crush Partners announced that it had signed a supply agreement with a supermajor exploration and production company. The new contract specified an 850,000-ton-per-year supply expansion at the partnership's Wyeville facility, and a three-million-ton-per-year expansion at its Kermit facility. (Source: "Hi-Crush Partners LP Expands Last Mile Capabilities with the Acquisition of FB Industries, Announces an Amendment to an Existing Supply Agreement, Provides Preliminary Estimates of Selected Second Quarter 2018 Financial Results and Updates Related Capital Expenditure Plans," Hi-Crush Partners LP, July 23, 2018.)
Investors liked this news; on the trading day following those announcements, HCLP stock surged 27.6%.
Is HCLP Stock Becoming a C Corp?
Still, the distribution hike and the new supply agreement are not only reasons why this MLP caught my attention. As we have seen plenty of times, the energy business can be very volatile. In some cases, MLPs may give out variable distributions, meaning shareholders will get paid more when business is booming and less when things go south.
Looking at HCLP stock's distribution history, we see that after paying almost $0.48 per unit in August 2015, the partnership suspended its payout altogether for more than two years, before resuming its distributions at $0.15 per unit in November 2017. (Source: "Hi-Crush Partners LP Dividend Date & History," Hi-Crush Partners LP, last accessed August 22, 2018.)
Yet despite its less-than-stellar dividend history, there's one main reason for income investors to check out this high yielder. In its latest distribution hike press release, management talked about the possibility of converting this MLP into a C corporation.
"This distribution meaningfully increases the cash paid directly to unitholders, while also improving our organizational flexibility by allowing for the potential conversion of the Partnership from an MLP to a C-Corporation at some point in the future," said Hi-Crush's Chief Financial Officer Laura C. Fulton. (Source: Hi-Crush Partners LP, July 23, 2018, op cit.)
Here's the neat part: according to the company's partnership agreement, if it wants to convert into a C corp, it has to pay a distribution of more than $0.71 per unit for four consecutive quarters. In other words, the partnership's raised payout could be here to stay.
And if Hi-Crush Partners actually keeps its current distribution rate of $0.75 per unit for four quarters, investors will get paid a total of $3.00 per unit in a year. Not a bad deal for a stock trading at just over $12.00.
The Bottom Line on Hi-Crush Partners LP
Obviously, there are uncertainties ahead if the partnership proceeds with the conversion process. But with a yield of over 24% and a solid frac sand supplying business, HCLP stock could be an opportunity.