Havertys Increases Quarterly Dividend by 20%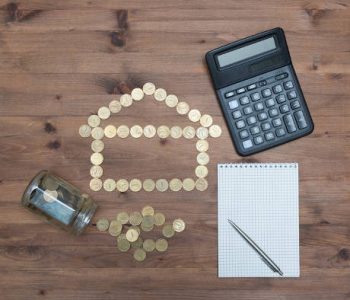 Board Also Approves $10.0 Million Share Buyback Plan
New York, NY — Haverty Furniture Companies, Inc. (NYSE:HVT) said its board of directors has approved a $0.12 a share dividend on the common stock, representing a 20% increase when compared to the same period a year ago.
The Class A common stock quarterly dividend increase is $0.0175 per share, or 18.4%, the company said in a statement.
The board also approved a new authorization under its stock repurchase program that permits the company to purchase up to $10.0 million of its common stock and Class A common stock. The company has a minor amount remaining for purchases under a previously approved authorization. (Source: "Havertys Announces Increase in Quarterly Dividend and New Authorization Under Stock Repurchase Program," GlobeNewswire, August 9, 2016.)
Havertys is a full-service home furnishings retailer with 122 showrooms in 16 states in the Southern and Midwestern regions. The company provides its customers with a wide selection of quality merchandise in middle to upper-middle price ranges.
Havertys shares are up 13% in the past three months, trading at $20.55 on the New York Stock Exchange.
Earlier this month, Havertys reported that it earned $0.24 per share for the second quarter of 2016, compared to $0.21 for the same period a year ago. (Source: Ibid).
"Our second quarter earnings are up compared to the prior year even with higher fixed costs, primarily from our new locations still in their market share development stage. We are also experiencing higher personnel investments for health benefits costs and wages," Clarence Smith, the chief executive officer and president, said in the earnings statement.
Havertys said it recently completed the expansion of its Florida Distribution Center in Lakeland, which will allow the company to more efficiently service its markets while reducing handling and inbound freight costs.
During the first half of the year, the company generated $10.6 million in operating cash flow and returned $25.7 million to shareholders via dividend and share repurchases. (Source: Ibid)
Giving the earnings guidance, the company said total delivered sales for the third quarter to date are up approximately 3.8% over the same period last year and comparable store sales are up 3.9%. Havertys said its previous guidance on gross profit margins for the full year 2016 is unchanged at 53.5%.
"We expect our fixed and discretionary type expenses for the full year of 2016 will be $252 million, the high end of our previous estimated range due to increased group medical costs," the statement reads.