Hasbro, Inc. (NASDAQ:HAS) Increases Dividend, Shares Soar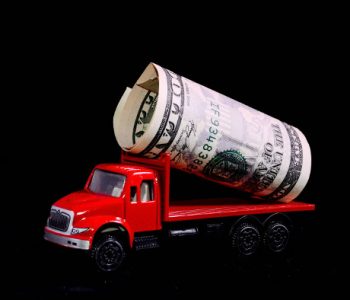 iStock.com/underworld111
Hasbro, Inc. Has Good News for Income Investors
Shareholders of toymaker Hasbro, Inc. (NASDAQ:HAS) haven't had the best of luck over the last several months. Because of the bankruptcy filing of major toy retailer Toys R Us Inc, Hasbro has warned about weak holiday sales.
But now, things seem to be changing.
First up is an earnings report. In the fourth quarter of 2017, Hasbro generated adjusted earnings of $2.30 per diluted share, representing a 40% increase year-over-year and beating Wall Street's expectation of $1.80 per share. (Source: "Hasbro Reports Full-Year and Fourth Quarter 2017 Financial Results," Hasbro, Inc., February 7, 2018.)
At the same time, the company's Board of Directors declared a quarterly cash dividend of $0.63 per share, representing an 11% increase from its previous payout. The dividend will be paid on May 15, 2018 to shareholders of record as of May 1.
Also Read:
How to Spot the World's Dividend Stocks
More importantly, management was confident that the company would survive the Toys R Us bankruptcy filing.
During the earnings conference call, Hasbro's Chief Executive Officer Brian Goldner said, "We estimate less than half the stores in their announced closures directly affect our initial plans, but we also expect Toys R Us to streamline inventory at remaining stores." (Source: "Hasbro's (HAS) CEO Brian Goldner on Q4 2017 Results – Earnings Call Transcript," Seeking Alpha, February 7, 2018.)
"Much of this impact will be felt in the first two quarters of the year. We anticipate during 2018 that we will right size our business with Toys R Us while leveraging our omnichannel model to ensure a product is available throughout our retailer network to meet consumer demand," Goldner continued.
Trading at $102.22 apiece, HAS stock now has a forward dividend yield of 2.47%.