Harvest Capital Credit Corp (NASDAQ:HCAP): Collect Monthly Dividends with a 10.4% Yield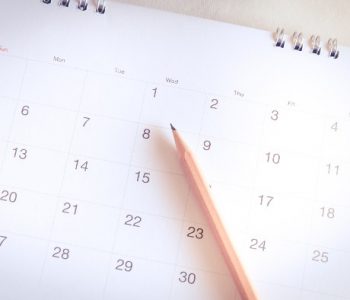 iStock.com/toeytoey2530
A High-Yield Monthly Dividend Stock You Likely Haven't Considered
Most people have never heard of Harvest Capital Credit Corp (NASDAQ:HCAP), and yet the company offers one of the best income opportunities in the current stock market.
Consider this: HCAP stock not only provides a jaw-dropping yield of 10.41%, it distributes monthly, rather than quarterly. For investors who are relying on their portfolio returns to cover daily expenses, few things are better than a steady stream of monthly dividends.
So, what exactly does Harvest Capital Credit Corp do that allows it to pay such generous dividends?
Well, Harvest is a business development company (BDC). Headquartered in New York City, the company provides customized financing solutions to small- and medium-sized businesses in North America, which tend to have annual revenues of between $10.0 million and $100.0 million. HCAP invests in secured debt, unitranche-term loans, junior secured-term loans, subordinated debt investments, and minority equity co-investments.
Also Read:
5 Monthly Dividend Stocks Yielding Up to 10.2%
That's quite a list of jargon. But the most important thing to know here is secured loans, which represent more than 96% of HCAP's investment portfolio. These are loans secured by collateral, so, in the event that the borrower defaults, the lender can take possession of the asset that was offered as collateral. (Source: "JMP Financial Services & Real Estate Conference," Harvest Capital Credit Corp, last accessed November 1, 2017.)
With a focus on secured loans, Harvest limits the risk of its investments. Moreover, because the company earns a steady stream of interest payments from its debt portfolio, it can share some of that interest income with investors.
In fact, there is a mandatory distribution requirement. By structuring as a BDC, Harvest is required by law to distribute at least 90% of its profits to shareholders every year in the form of dividends.
Right now, the company pays monthly dividends of $0.1125 per share, giving HCAP stock an annual yield of 10.41%.
Solid Dividend Coverage
With a yield higher than the vast majority of dividend stocks in today's market, you might be wondering whether the payout is safe. So, let's take a look at HCAP's financials.
In the second quarter of 2017, Harvest Capital Credit Corp generated net investment income of $0.39 per share. Considering that it paid three monthly dividends totaling $0.34 per share during this period, the company had a payout ratio of 87%. (Source: "Harvest Capital Credit Corporation Announces June 30, 2017 Finanical Results And Declares Regular Monthly Distributions For July, August and September And A $0.10 Per Share Special Distribution," Harvest Capital Credit Corp, August 9, 2017.)
In the first half of this year, the company earned net investment income of $0.74 per share while paying total dividends of $0.68 per share. So again, it had no problem covering its payout.
What's more is that the company had a spillover income of $0.44 per share carried over from last year. This not only led to a special dividend of $0.10 per share paid just last month, it allows Harvest to maintain an extra full quarter's worth of dividend coverage.
In a market where dividend cuts are not uncommon among the double-digit yielders, HCAP's solid dividend coverage makes it worth considering.