Harmony Gold Resumes Dividend After Reporting Profit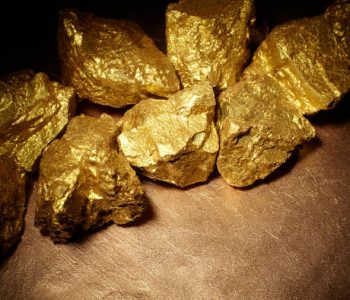 Higher Gold Prices, Currency Help Miner
Harmony Gold Mining Co. (ADR) (NYSE:HMY) declared a dividend for the financial year ended on June 30 for the first time in more than three years as the company has returned to profiting as it benefits from rising gold prices.
Harmony Gold posted a headline earning of $0.15 a share in the year ended June 30, from the loss of $0.16 a share in the previous year, the company said in a statement on its web site. (Source: "H2 FY16 Results," Harmony Gold Mining Co., August 16, 2016).
After achieving the turnaround, the company said it'll pay $0.04 a share dividend for the year ended June 30.
"We continue to have a positive view on the strength of the gold price, with cash certainty being key in times of extreme market volatility,'' said Chief Executive Officer Peter Steenkamp. "The gold hedge was a necessary short-term step to secure margins at some of our higher-cost operations and creates certainty for a portion of our future cash flows. It enables us to further reduce our debt and strengthen our balance sheet." (Source: Ibid.)
The company said higher gold production, combined with a favorable exchange rate, boosted sales by 19%. The average rand gold price increased by 21% due to a 27% weakening of the rand against the U.S. dollar.
Harmony Gold was able to achieve its production guidance of approximately 1.1 million ounces. It also reduced its debt stock by 61% to $74.0 million.
Harmony Gold is among the first mining companies which have started to return cash to its shareholders after suffering losses in the past few years due to depressed commodity prices.
In a latest sign that gold miners may boost returning cash to their shareholders, AngloGold Ashanti Limited (JSE:ANG),  the world's third-largest metal mining company, said that it will consider resuming dividend payout next year. AngloGold told investors it has more than tripled its free cash flow in the first six months of the year and cut its debt obligations by a third, in line with the surge in gold prices. (Source: "AngloGold Dividends May Return in 2017 as Cash Flow Rises," Bloomberg, August 15, 2016.)
Harmony Gold owns significant gold ore deposits. Its attributable gold equivalent mineral resources were 105.2 million ounces by the end of June 30, down 4.6% compared to the last year.
The total gold contained in the mineral resources at the South African operations represents 55.2% of the company's total, with the Papua New Guinea operations representing 44.8% of the company's total gold and gold equivalent mineral resources. (Source: Ibid.)