Goldman Sachs' "Alternative Bank" Paying Investors 11.6%?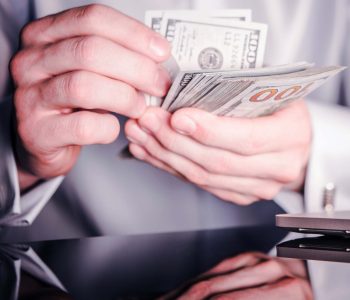 Like Goldman Sachs Stock? Read This…
When people say the name "Goldman Sachs," they are usually referring to multinational financial services company Goldman Sachs Group Inc (NYSE:GS).
As one of the largest investment banking enterprises in the world, a prominent market maker, and a primary dealer in U.S. Treasuries, Goldman Sachs is often considered to be one of the most prestigious names in the financial industry.
If you are a yield-seeking income investor, though, GS stock likely won't do the trick.
Don't get me wrong. Goldman Sachs stock commands a market capitalization of over $70.0 billion, and the company one of the big blue-chip names in the industry. However, because everyone knows about it and wants a piece of the action, the company's share price has already been bid up, which has put downward pressure on its dividend yield.
At the time of this writing, Goldman Sachs Group Inc offers an annual dividend yield of 2.4%.
The good news is, GS is not the only publicly traded stock that bears the Goldman Sachs name. Over the past few years, some yield hunters have been collecting oversized dividends from a lesser-known company called Goldman Sachs BDC Inc (NYSE:GSBD).
Structured as a business development company (BDC), Goldman Sachs BDC Inc belongs to a group of companies that I call "alternative banks."
This is because, while Goldman Sachs BDC is in the lending business, it does not serve retail customers like you and I. Instead, the company provides financing solutions to middle-market businesses in the U.S., which generally have annual earnings before interest, taxes, depreciation, and amortization (EBITDA) of between $5.0 million and $75.0 million. (Source: "Investment Strategy & Value Proposition," Goldman Sachs BDC Inc, last accessed August 27, 2020.)
GSBD is externally managed by Goldman Sachs Asset Management LP, a wholly owned subsidiary of Goldman Sachs Group Inc. Therefore, the BDC can draw upon the vast resources of Goldman Sachs.
The business of this "alternative bank" is quite lucrative. As of June 30, 2020, the yield at fair value of GSBD's income-producing investments was 9.5%. (Source: "Investor Presentation," Goldman Sachs BDC Inc, last accessed August 26, 2020.)
The portfolio is diversified, too. Goldman Sachs BDC Inc had investments in 107 portfolio companies at the end of June. Its three largest industry exposures were healthcare providers & services (9.1%), software (7.8%), and interactive media & services (7.4%).
Also Read:
How to Find Special Dividends Paying up to 42%
Warren Buffett Loaded up on STORE Capital Corp REIT; Should You?
It also helps that the BDC has a strong focus on senior secured lending, with first lien loans accounting for 75.9% of its portfolio by fair value. As a first lien lender, Goldman Sachs BDC Inc will be the first one standing in line to get paid in the event of a borrower liquidation.
Put it together, and you'll see that GSBD is well-positioned to generate a predictable stream of interest income.
Now, here's the neat part for yield hunters: because GSBD chooses to be regulated as a BDC under the Investment Company Act of 1940, the company must return at least 90% of its profits to shareholders through dividends. In return, the BDC pays little to no income tax at the corporate level.
Combining a lucrative lending business with the mandatory distribution requirement, Goldman Sachs BDC Inc can pay very generous dividends. Right now, the company has a quarterly dividend rate of $0.45 per share, giving GSBD stock an annual yield of 11.6%.
In other words, the Goldman Sachs "alternative bank" is yielding nearly five times as much as Goldman Sachs Group Inc.
Of course, we are in an extraordinary time, and a lot of companies have cut back their dividends in light of the COVID-19 pandemic. Does this alternative bank still have the ability to support its oversized payout?
Well, in the second quarter of 2020, Goldman Sachs BDC Inc earned a net investment income of $0.45 per share, which covered its $0.45 per share quarterly dividend in full. (Source: "Goldman Sachs BDC, Inc. Reports June 30, 2020 Financial Results and Announces Quarterly Dividend of $0.45 Per Share," Goldman Sachs BDC Inc, August 10, 2020.)
It should also be noted that, since GSBD stock went public in 2015, the company has never reduced its payout.
Right now, Goldman Sachs BDC Inc is working on the previously announced merger with Goldman Sachs Middle Market Lending Corp.
When asked about the company's thoughts on dividends after the merger, GSBD's chief executive officer Brendan McGovern said, "We do continue to see the dividend as affordable pro forma for the merger." (Source: "Goldman Sachs BDC, Inc. (GSBD) CEO Brendan McGovern on Q2 2020 Results – Earnings Call Transcript," Seeking Alpha, August 11, 2020.)
Bottom Line on Goldman Sachs BDC Inc
Personally, as a risk-averse income investor, I would like to see a stronger dividend coverage from GSBD stock, so that there would be a margin of safety. However, in today's low-yield environment, the fully covered 11.6% yield  of this Goldman Sachs "alternative bank" is already a rare find.