Greenspan Sees Rates Rising Soon and at Faster Pace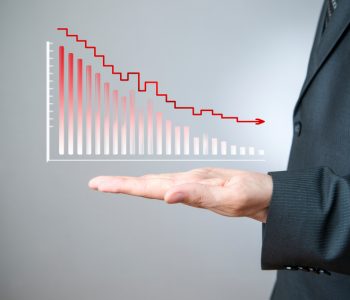 Former Fed Chief Sees "Stagflation" Threat
If you're confused about the future direction of U.S. interest rates, it's probably better to pay attention to the former chairman of the Federal Reserve, Alan Greenspan. He predicts that U.S. interest rates will begin rising soon and at a pace that will surprise many market participants.
"I cannot perceive that we can maintain these levels of interest rates for very much longer," Greenspan explained to former Securities and Exchange Commission Chairman Arthur Levitt in a Bloomberg Radio interview to be aired at a later date. "They have to start to move up and when they do they could move up and surprise us with the degree of rapidity which may occur." (Source: "Greenspan Sees U.S. Interest Rates Rising Soon, Perhaps Rapidly," Bloomberg, August 18, 2016.)
Greenspan's warning comes amid mixed signals from the Fed policymakers and the economic performance so far this year, which has showed strong job gains, but with very weak price pressures.
Investors in the interest rate futures market reduced their bets for the September rate hike soon after the release of Fed's minutes of its meeting in late July. These minutes showed that there was a divergence of opinion among central bank officials regarding future increases in the benchmark interest rates and that the Fed won't act until December at the earliest. The U.S. dollar fell and bonds rose last week.
The latest comments that are fueling rate hike expectations are from Fed Vice Chairman Stanley Fischer, who thinks that inflation is within "hailing distance" of the bank's two percent target and that growth in the world's largest economy is expected to "pick up." (Source: "Dollar Rises on Higher Interest-Rate Prospects," The Wall Street Journal, August 22, 2016.)
For Greenspan, the major threat to the economy from this very accommodating interest rate regime is "stagflation," an economic condition in which inflation rises at a time when growth stagnates. (Source: Ibid.)
With the unit labor cost rising and monetary growth expanding, there are early indicators pointing to that direction, according to Greenspan. If that happens, the central bank has no option but to act.
And it seems that traders in the currency market have started to pay attention to Greenspan's warnings. The dollar resumed its upward journey today on speculation that rates will go up sooner rather than later.
The Wall Street Journal Dollar Index, which measures the U.S. dollar against 16 other currencies, rose 0.2% to 85.71. The dollar notably rose 0.2% against the Japanese yen to ¥100.40.