Greenbrier Companies Inc Reports Third-Quarter Results, Hikes Dividends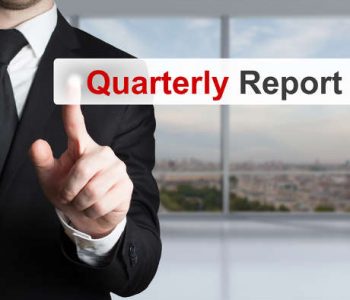 The railroad transportation industry has had its boom, but more recently, it's been facing some headwinds. However, one railroad car manufacturer just raised its payout to income investors.
In its earnings release on July 6, Greenbrier Companies Inc (NYSE:GBX) announced a five percent increase in quarterly dividend to $0.21 per share. The dividend is payable on August 10, 2016 to shareholders of record as of July 20. (Source: "Greenbrier Reports Third Quarter Results," Greenbrier Companies Inc, July 6, 2016.)
After the increase, Greenbrier has a dividend yield of 2.9%.
More dividends are certainly good news to investors, but results for the reporting quarter turned out to be less cheerful. In the three months ended May 31, Greenbrier's total revenue declined by 14.2% year-over-year to $612.9 million. Net income came in at $35.4 million, a 17.3% drop compared to the year-ago period.
Still, those results were better than what Wall Street analysts were expecting. Analysts predicted Greenbrier to report earnings of $1.09 per share on $599.5 million of revenue.
"As North American rail markets adjust to lower railcar loadings and increased rail velocity, we will focus on this core business while growing our earnings base in select international markets where long-term demand for railcars is strong," said William A. Furman, chairman and chief executive officer of Greenbrier. (Source: Ibid.)
One of the things that have raised some concerns about Greenbrier is the downturn in the energy sector. As oil prices have tanked, investors are worrying that there could be less demand for rail cars used to transport energy products. But keep in mind that the company does not just manufacture rail cars for oil transport. As a matter of fact, non-energy-related rail cars account for more than 80% of Greenbrier's backlog.
For its entire fiscal 2016, the company expects to generate approximately $2.8 billion in revenue with earnings per share in the range of $5.70 to $5.90.