Great Ajax Corp: This 9.5% Yield Deserves a Look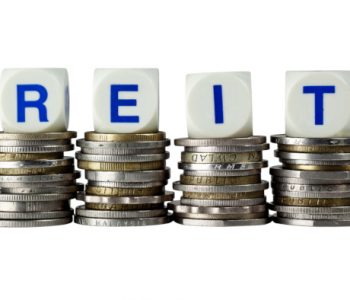 iStock.com/joxxxxjo
A High-Yield Stock Most People Have Never Heard Of
In a business that's not exactly known to be the safest, this company manages to crank out a rock-solid yield of 9.5%.
I'm talking about Great Ajax Corp (NYSE:AJX), a real estate investment trust (REIT) headquartered in Beaverton, Oregon.
Now, I know what you are thinking: aren't REITs just giant landlords that pass their rental income to shareholders as dividends?
Well, those are equity REITs, which own physical properties. Great Ajax Corp, on the other hand, invests in real estate mortgages.
In fact, the company is not even your average mortgage REIT, because it focuses on what are called "reperforming loans." A loan becomes a reperforming loan when the borrower was behind on payments by at least 90 days, but has resumed making payments.
While these loans are not exactly the safest assets in the real estate business, they can be acquired at good prices. In the third quarter of 2018, Great Ajax Corp bought $64.4 million worth of reperforming mortgage loans and $1.4 million worth of non-performing mortgage loans with an aggregate unpaid principal balance of $70.9 million. The underlying collateral of these loans, on the other hand, had a value of $106.1 million. (Source: "Third Quarter Investor Presentation," Great Ajax Corp, November 6, 2018.)
A non-performing loan is one on which the borrower is not making any interest or principal payments. This sounds very risky, but note that as of September 30, 2018, non-performing loans only represented three percent of Great Ajax's portfolio in terms of unpaid principal balance. The remaining 97% were invested in reperforming loans.
And because the company purchases these assets at low prices, it earns hefty returns from the investments. In the third quarter of 2018, Great Ajax's average loan yield was 8.8%.
AJX Stock: Returning Cash to Investors
Keep in mind that while Great Ajax's business differs from most other real estate companies, it still has to follow the distribution requirement that governs all REITs. That is, the company must return at least 90% of its profits to investors in the form of dividends.
Great Ajax Corp currently pays $0.32 per share to shareholders on a quarterly basis, giving AJX stock an annual yield of 9.5%.
Of course, in a market where most companies pay less than four percent, an ultra-high dividend yield could be a sign of trouble. However, if you are concerned about AJX stock's dividend safety, a look at its financials should be reassuring.
In the third quarter of 2018, Great Ajax Corp generated $6.6 million in net income, which meant earnings of $0.35 per share. The amount provided more than enough coverage for the company's cash dividend of $0.30 per share declared and paid during the quarter. (Source: "Great Ajax Corp. Announces Results For The Quarter Ended September 30, 2018," Great Ajax Corp, November 6, 2018.)
In the first nine months of this year, Great Ajax Corp generated earnings of $1.16 per share. Its cash dividends, on the other hand, totaled $0.90 per share during this period. Therefore, the company achieved a payout ratio of 77.6%, leaving a margin for error.
The Bottom Line on Great Ajax Corp
Compared to the established players in real estate, Great Ajax Corp is a relatively new name in the business as the company completed its initial public offering in February 2015. However, the dividend growth it managed to deliver to investors since then has been nothing short of impressive.
You see, after Great Ajax Corp went public, its first quarterly dividend, which was paid in May 2015, was $0.18 per share. Today, the company's quarterly dividend rate stands at $0.32 per share, representing a total increase of 77.8%. (Source: "Great Ajax Corp. Dividend Date & History," Nasdaq, last accessed November 8, 2018.)
AJX stock is not exactly in the safest business, but for yield-seeking investors, its oversized dividends deserve a look.