GPP Stock: This 9.61% Yielder is a Bet for the Future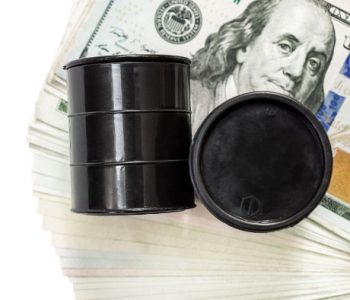 iStock.com/LIgorko
A Top High-Yield Stock You Likely Haven't Considered
The hottest industries are not known for producing the highest-yielding stocks. The reason is simple: when people go after the most popular tickers, prices get bid up, causing their dividend yields to drop.
And that's why Green Plains Partners LP (NASDAQ:GPP) deserves our special attention. Not only does the stock belong to a fast-growing industry, it actually offers a yield that's more than decent.
Headquartered in Omaha, Nebraska, Green Plains is a master limited partnership (MLP). While many MLPs are involved in the midstream oil and gas business, Green Plains is responsible for the transportation and storage of something quite a bit different: ethanol.
Ethanol is a compound of carbon, oxygen, and hydrogen. Known as a simple alcohol, ethanol has many different uses. You can find it in alcoholic beverages, hand sanitizers, laundry detergents, and even in engine fuel.
The most obvious benefit of using ethanol-blended fuel is environmental. Ethanol burns more cleanly than either gasoline or diesel fuel. And, because it is produced from biomass, it is renewable.
Also Read:
Everything You Need to Know Before Investing in MLP Funds
Most cars on the road today run on either gasoline or diesel fuel. However, many gasoline-powered vehicles produced since the 1980s can also run on a blend consisting of gasoline and up to 10% ethanol. In many places, such as Brazil, the U.S., and Europe, there has been a growing adoption of ethanol blended fuel.
Green Plains Partners stands to benefit from the strong demand for ethanol. The partnership was created by Green Plains Inc (NASDAQ:GPRE), the second-largest ethanol producer in the world, to provide fuel storage and transportation services. The partnership owns and operates ethanol and fuel storage tanks, terminals, and transportation assets.
Right now, Green Plains Partners could represent a great income opportunity. With a quarterly distribution rate of $0.46 per unit, the partnership offers an annual yield of 9.61%.
Stable Business Model
GPP's oversized cash distributions are backed by a stable business. Green Plains Partners generates most of its cash flows through long-term, fee-based commercial agreements. These agreements are often supported by minimum volume or take-or-pay commitments. This allows the partnership to achieve an impressive daily average capacity utilization rate of around 95%. (Source: "Green Plains Partners LP at 2017 MLPA Investor Conference," Green Plains Partners LP, May 31, 2017.)
And thanks to its affiliation with Green Plains Inc, the partnership has plenty of drop-down acquisition opportunities to grow its transportation and storage asset portfolio, which would further increase its future cash flows.
To see why GPP stock is special, all you need to do is take a look at its distribution history. Green Plains Partners went public in June 2015 and, since then, the partnership has raised its payout every single quarter. (Source: "Green Plains Partners LP Dividend Date & History," NASDAQ, last accessed November 6, 2017.)
And if you are wondering whether the increased payout level is sustainable, don't worry. In the 12-month period ended September 30, 2017, Green Plains Partners achieved a distribution coverage ratio of 1.11 times, leaving a margin of safety. (Source: "Green Plains Partners Reports Third Quarter 2017 Financial Results," Green Plains Partners LP, November 1, 2017.)
Final Thoughts on GPP Stock
With the amount of concern surrounding fossil fuels, the ethanol industry is only going to become more important. And that could lead to more business for Green Plains Partners LP and, therefore, more distributions for GPP stock investors.