Government Properties Income Trust: A 10.2% Yield From the U.S. Government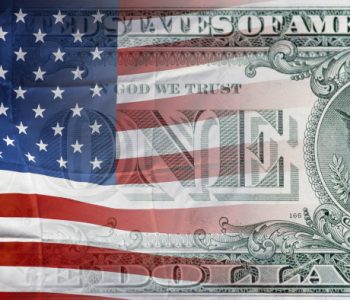 iStock.com/AlxeyPnferov
Can You Count on This Payout?
It's tough finding decent yields nowadays. Bank certificates of deposit pay out next to nothing. Bonds yield only one or two percent.
The situation has made retirement planning tougher than ever. A six-figure nest egg no longer throws off enough cash flow to fund a comfortable lifestyle. Thankfully, there's an answer.
Government Properties Income Trust (NASDAQ:GOV) represents one of the last sources of safe, high yields left. The partnership rents out office buildings to government agencies, resulting in a steady stream of cash flow. Most of these profits get passed onto unitholders in the form of growing distributions.
But with a yield topping 10.2%, can such a steep payout possibly be safe? Experienced income investors have good reason to be skeptical whenever they see such a big yield.
Let's dig into the financials.
GOV has a solid distribution history, to begin with. Since going public in 2009, management has made a payment every single quarter.
That kind of track record bodes well for investors, as it demonstrates the partnership's commitment to rewarding unitholders.
You don't need an MBA to figure out why. GOV's biggest tenants include the Internal Revenue Service, the Federal Bureau of Investigation, and the Department of Immigration. Needless to say, these agencies aren't going out of business anytime soon, and they tend to pay their bills on time.
Moreover, Government Properties Income Trust throws off ample cash flow.
In the real estate business, we measure profitability through a metric called fund flows from operations. This gives us a good idea as to how much cash the operation generates to pay unitholder distributions.
Over the past year, GOV generated $2.26 per unit in fund flows from operations. Over the same period, executives paid out $1.72 per unit in distributions.
This 75% payout ratio sits at the upper end of my comfort zone. In a more cyclical industry, that would be enough to dismiss this stock. But given the recession-proof nature of government contracts, unitholders have little to worry about.
The only potential issue here? Debt.
To fund its acquisitions, Government Properties Income Trust has borrowed a copious amount of debt. That could backfire. If interest rates rise or credit markets dry up; the partnership could get into a lot of trouble.
That said, management has locked in today's low interest rates through a number of long-term issues. The business also has a manageable debt maturity profile, with few large bonds or notes rolling over any time soon.
That leaves this trust on a solid financial footing.