Goldman Sachs: Trump to Bring $200 Billion in Share Buybacks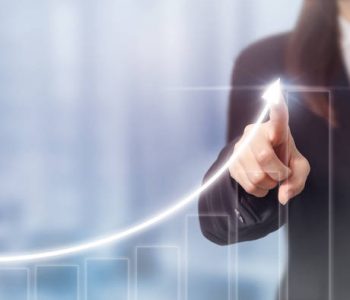 Lower Taxes to Encourage Repatriation of Corporate Profits
To dividend investors, share buybacks might not sound as exciting as dividend hikes, but  they are nonetheless a way for companies to return value to shareholders. And, according to Goldman Sachs Group Inc (NYSE:GS), the surprise victory of Donald Trump in the U.S. presidential election could translate to more stock buybacks at U.S. companies.
In a note to investors on November 18, Goldman Sachs said that Trump's changes to tax policy could lead to U.S. companies bringing back money from overseas. Moreover, the investment bank expects companies to use the money on share buybacks rather than making capital expenditures. (Source: "$200 billion that's hoarded overseas will return… mostly to buy back shares, Goldman says," CNBC, November 21, 2016.)
"We expect tax reform legislation under the Trump administration will encourage firms to repatriate $200 billion of overseas cash next year," said David Kostin, chief U.S. equity strategist at Goldman Sachs. "A significant portion of returning funds will be directed to buybacks based on the pattern of the tax holiday in 2004."
Many U.S. companies have operations overseas. They do not need to pay U.S. taxes on profits earned through these overseas operations until they bring the earnings back to the United States.
The U.S. has the highest corporate tax rate in the world, at 35%. According to Capital Economics Ltd, American companies are holding $2.5 trillion abroad. The amount is roughly 14% of America's total GDP. (Source: "US companies are hoarding $2.5 trillion in cash overseas," CNBC, September 20, 2016.)
The president-elect has proposed to slash the U.S. corporate tax rate from 35% to just 15%. Moreover, he said that he wants a one-time 10% tax rate when companies bring back their profits held offshore.
The Goldman Sachs report expects the new rules to increase total share buybacks by $150.0 billion, or 20%, next year.
"We expect firms will increase cash spending allocated to investing for growth (capex, R&D and M&A) by 6 percent to $1.3 trillion while cash returned to shareholders (buybacks and dividends) will rise by 19 percent to $1.2 trillion," said Kostin. (Source: CNBC, November 21, 2016, op cit.)