Goldman Sachs Says U.S. Household Income Could Increase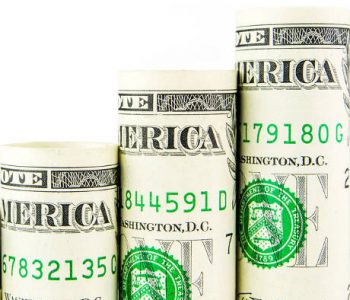 Nominal Disposable Income Set to Grow 4.4%
New York, NY — The latest data on growth in U.S. gross domestic product (GDP) turned out to be disappointing. But one of the major firms on Wall Street just said that income growth could still be strong.
On Thursday, August 11, Goldman Sachs Group Inc's (NYSE: GS) senior U.S. economist, Elad Pashtan, wrote about his interpretation of the latest economic data. (Source: "Goldman: Believe It or Not, Disposable Income Is Set to Grow," Barron's, August 11, 2016.)
First, he acknowledged the reported weakness in the U.S. economy: "Following annual revisions to the US national accounts, some measures of household income appear much softer than they did previously."
In particular, he pointed out that wages and salaries—a component of personal income—are now showing slowing growth instead of steady gains. Moreover, he noted that the recent productivity and costs report a downwardly revised first quarter compensation per hour, from a 3.9% gain to a 0.8% drop.
Due to those updates in economic indicators, Goldman Sachs' second quarter wage tracker has been downwardly revised from +2.8% to +2.5%.
However, Pashtan explains that the weaker numbers in economic data were partly due to smaller bonuses and gains in stock options. And despite the headwinds suggested by recent revisions, his team, "remains constructive on the outlook for household income growth."
The analyst looked at the strong job and wage growth in recent months. Last Friday, the U.S. Bureau of Labor Statistics released its monthly jobs report, suggesting that total nonfarm employment rose by 255,000 in July, which is much better than the 180,000 job gains expected by economists. (Source: "The Employment Situation – July 2016," Bureau of Labor Statistics, August 5, 2016.)
He said that, "these variables will drive income trends more than others," over time.
Pashtan's conclusion: "On net, we expect nominal disposable income to rise at a 4.4% annualized pace over the coming year, or roughly 2.5% in real terms—sufficient to support steady growth in consumer spending."