This Is Why Gold Stocks Are Getting Crushed Today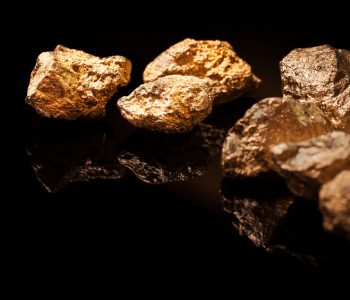 gold prices gold stocks
Dollar Knocks Gold Prices Below $1,200
Gold prices plunged to a 10-month low on Thursday, sparking a selloff in the price of gold stocks across the board.
The drop follows a two-day meeting by the Federal Open Market Committee (FOMC). On Wednesday, the central bank raised its federal funds target rate by a quarter percentage point to between 0.50% and 0.75%. The market largely expected the committee to raise rates, but officials surprised investors by indicating plans to raise rates three times in 2017.
Gold prices hit their lowest level since February in the biggest one-day drop since November 11. Contract prices for February delivery dropped $37.80 to $11.25 per troy ounce, a decrease of 3.3%,.
Gold stocks dropped in lockstep. The VanEck Vectors Gold Miners ETF (NYSE:GDX) dropped $1.20, or six percent, to $18.70 per share. Shares of larger gold miners like Barrick Gold Corp., Yamana Gold Inc., and Newmont Mining Corp. (NYSE:NEM) were also sharply lower.
Higher interest rates are a major headwind for gold prices. Higher rates increase the returns of interest or dividend-paying assets, which tends to dampen the demand for gold. The decline in spot rates has closely tracked a pickup in the inflation-adjusted yield of U.S. Treasuries.
A stronger U.S. dollar is also putting pressure on gold prices. The U.S. Dollar Index was up 1.7% to 103.49 on Thursday, hitting a 14-year high following the Fed meeting. As the metal is priced in the U.S. currency, a rising dollar makes gold more expensive for foreign buyers when the dollar appreciates.
The headwinds for gold prices are likely to strengthen in the months ahead.
Federal Reserve Chair Janet Yellen indicated that she did not see much need for a large, deficit-financed boost from federal fiscal policy, either tax cuts or spending increases. In a press conference following the meeting on Wednesday, she said the FOMC was, "recognizing the considerable progress the economy has made" toward full employment and an inflation target of two percent. (Source: "YELLEN: It's too soon to tell how Trump will affect the Fed," Business Insider, December 14, 2016.)
The continued strength in the U.S. dollar will likely continue to weigh on gold prices and gold stocks into 2017. Higher interest rates, analysts expect, will continue to draw funds out of hard assets and into fixed income.