Golar LNG Partners LP: This Partnership Now Yields 13.4%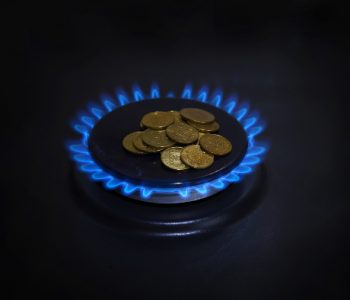 iStock.com/GeniusKp
A Growing 13.4% Payout
If you want to make a lot of money over the next few years, you need to understand two numbers.
First, look at the price of natural gas in Asia, where buyers pay over $9.00 per million British thermal units (MBtu). Their emerging economies chug down huge amounts of energy, far surpassing local supplies.
Second, look at natural gas prices in the U.S., where producers fetch only around $2.70 per MBtu. Prices have dropped so low, in fact, that drillers literally burn off supplies at the wellhead. It just doesn't make financial sense to ship it to customers.
This is good news for tanker ship owner Golar LNG Partners LP (NASDAQ:GLNG). Thanks to the spread between these two markets, companies have started exporting huge quantities of U.S. natural gas abroad. That has increased demand for tanker ships and padded Golar's bottom line.
Shareholders have also shared in the bonanza. With a yield approaching 13.4%, Golar has become more popular among income investors. But is this distribution safe? Let's dig into this payout.
To begin with, management has left themselves a lot of wiggle room.
Last year, Golar paid out $160.3 million in distributions. Over the same period, the business generated $174.4 million in cash flow.
That comes out to a payout ratio of 92%. I generally like to see companies to pay out 75% or less of their cash flow, just in case the business runs into a bad year or two. But because Golar LNG Partners LP locks in customers to long-term contracts, this distribution looks reasonably secure.
Moreover, that payout should continue to rise. Thanks to growing natural gas exports, tanker demand has soared over the past few years. With a shortage brewing, we've seen rental rates start to creep up over the past few quarters.
Management has passed on that higher revenue to unitholders in the form of increased distributions. Going forward, analysts see this payout growing at a mid-teen clip. Acquisitions could increase the pace of distribution hikes further, assuming management doesn't overpay.
(Source: Google Finance.)
Of course, Golar LNG Partners LP is no slam dunk. Higher interest rates could increase borrowing costs. New tax proposals, courtesy of bureaucrats in Washington, have really rattled investor confidence in partnerships like Golar.
That shouldn't impede the firm's distribution, at least not anytime soon. Golar LNG Partners LP's light debt load and growing business leave management with a lot of options. For those reasons, this 13.4% yield looks like one of the safest large payouts around.