Golar LNG Partners LP: Is This 13% Yield Safe?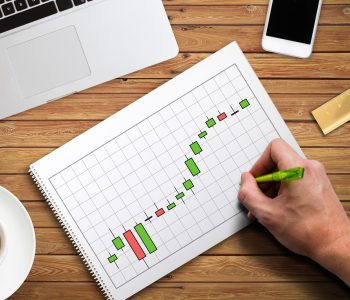 iStock.com/http://www.fotogestoeber.de
Investors Are Earning Yield Here
If you want to make a lot of money over the next few years, then you need to pay attention to natural gas.
In the United States, shale drilling has unlocked vast new supplies. Prices have dropped so low, producers burn off excess supplies at well sites.
In contrast, overseas, shortages have sent rates soaring. Natural gas trades hands at prices three to four times higher than domestic markets. That has created an opportunity for anyone that can buy gas cheap stateside and sell it abroad.
One of the big winners from this trend is Golar LNG Partners LP (NASDAQ:GMLP). The partnership owns a fleet of ships that carry liquified natural gas (LNG). And with the volume of supplies transported worldwide soaring, Golar has started paying unitholders a 13% yield.
But can you trust such a large payout? Let's dig into this distribution.
Gushes Profits
Last quarter, Golar LNG Partners LP generated $34.4 million in distributable cash flow. Over the same period, management paid out $28.7 million in distribution.
Generally, I like to see companies pay out 90% or less of profits out to shareholders as dividends. This leaves management with a little bit of wiggle room to keep making payments in the event of a downturn. As such, Golar's 83% payout ratio sits well within my comfort zone.
That payout will likely continue to grow, too.
The number of LNG shipments could double over the next decade, according to analysts at Rystad Energy AS. That has pushed up the rate to charter LNG vessels, as well as related infrastructure like floating regasification units and floating liquefaction facilities. (Source: "The need for LNG could double in a decade," ShippingWatch, March 3, 2019.)
Overall, analysts project Golar will grow cash flows at a mid-single-digit pace over the next five years. That growth rate could accelerate even faster if the firm's general partner, Golar LNG Limited (NASDAQ:GLNG), drops down more asset into the master limited partnership (MLP). And given Golar MLP's modest payout ratio, investors can expect their distributions to grow more or less in line with profitability.
The Bottom Line on GMLP Stock
The big risk here is debt.
Golar LNG Partners LP funds its shipping business through loans. The partnership's debt load at the end of the last quarter topped $1.2 billion.
This strategy could backfire. If interest rates rise or the LNG market takes a downturn, Golar will have to spend more money on funding costs. I would prefer to see the company pay down the debt load and leave the business on sounder financial footing.
That said, the threat of higher interest rates looks muted for the time being. Recent economic reports, such as last week's weak jobs numbers and tame inflation data, has put the Federal Reserve in a holding pattern. Still, it's a risk worth keeping an eye on.
In the meantime, however, Golar LNG Partners LP's distribution looks reasonably safe.