What Is Going On with Lockheed Martin Stock Today?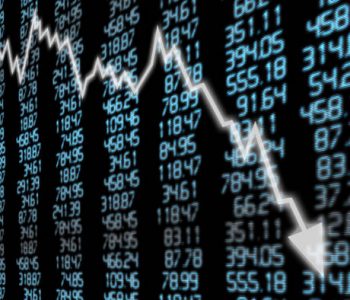 LMT Stock Pummeled On Trump Tweet
Shares of Lockheed Martin Corporation (NYSE:LMT) stock plunged in Monday trading after President-elect Donald Trump said he would cut the cost of the "F-35" Joint Strike Fighter after taking office.
"F-35 program and cost is out of control." he tweeted. "Billions of dollars can and will be saved on military (and other) purchases after January 20th." (Source: "Twitter post," Donald Trump Twitter account, December 12, 2016, 9:26 a.m.)
Jeff Babione, the executive vice president and general manager of Lockheed Martin's F-35 program, told reporters on Monday that the company welcomes, "the opportunity to address any questions the president-elect has about the program." (Source: "Lockheed Martin Message Concerning President Elect Trump's F-35 Comments," Lockheed Martin Corporation, December 12, 2016.)
"Lockheed Martin and its industry partners are also investing in reducing the sustainment costs of the aircraft recognizing that much of the cost of owning and operating an aircraft is after it's delivered," added Babione. "We plan to invest hundreds of millions of dollars in an effort to reduce the cost of sustaining the airplane over its 30-40 year lifespan."
Lockheed stock was pummeled after the news. LMT stock was down by $7.50, or 2.9%, to $252.03 in midday trading on Monday.
Any changes to the F-35 program could have a big impact on Lockheed Martin and, therefore, LMT stock. The one-seat fighter aircraft made up 20% of the defense contractor's total revenue last year. The Pentagon has ordered 90 "F-35 Lightning II" jets, with costs expected to exceed $391.0 billion.
LMT stock also wasn't the only company impacted by Trump's tweet. Shares of other defense stocks, including Boeing Co (NYSE:BA) and General Dynamics Corporation (NYSE:GD), were trading lower on Monday. Trump has blasted U.S. aircraft spending, calling costs "out of control" and threatening to cancel orders. Analysts fear that a Trump presidency might not be as friendly to military contractors as previous administrations.
How likely Trump is to follow through on his threats is unclear. Lockheed's F-35 program counts 1,300 suppliers in 45 states, supporting 133,000 jobs, according to a report from Bloomberg.  (Source: "Flawed F-35 Too Big to Kill as Lockheed Hooks 45 States," Bloomberg, February 22, 2013.)
The President-elect will need an enormous amount of political capital to hold defense contractors accountable.