GNL Stock: Consider This Monthly Dividend Stock for Its 10.0% Yield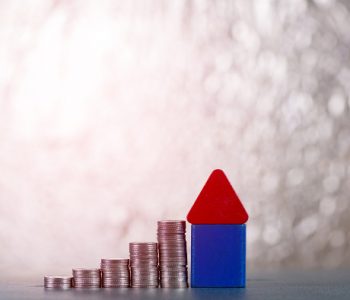 iStock.com/pookpiik
This Company Pays Generous Monthly Dividends
For decades, income properties have been a popular choice for investors because of their ability to generate stable cash flows. The thing is, though, owning physical properties can come with its hassles, especially if you want to be an out-of-town landlord.
That's where Global Net Lease Inc (NYSE:GNL) can be of great help. As a real estate investment trust (REIT), the company not only allows investors to collect a steady stream of monthly rental income but also provides them with exposure to real estate markets in seven different countries.
From its headquarters in New York City, Global Net Lease manages a diversified portfolio of commercial properties located across the United States and Western and Northern Europe. As the name suggests, Global Net Lease's focus is on income-producing net-leased assets. In particular, the company's properties are rented out through triple-net lease agreements, meaning the tenants, rather than the landlord, are responsible for paying the property taxes, insurance, and maintenance costs on the leased properties.
Also Read:
5 Monthly Dividend Stocks Yielding Up to 10.2%
As of September 30, 2017, the company's portfolio consisted of 313 properties that are 99.4% leased. The weighted average remaining lease term on these properties is 9.1 years. (Source: "November 2017 Investor Presentation," Global Net Lease Inc, last accessed December 14, 2017.)
A high occupancy rate, coupled with long-term lease agreements, means the company can generate a recurring stream of rental income. And since Global Net Lease is structured as a REIT, it is required by law to distribute at least 90% of its profits to investors every year in the form of dividends.
And because of the income stability offered by the real estate business, the company can offer a higher payout frequency than most stocks trading in the market.
Right now, Global Net Lease pays monthly dividends of $0.177 per share, giving GNL stock an annual yield of 10%.
If you are a landlord yourself, you would know that under current market conditions, a residential landlord would be considered lucky if they can earn a capitalization rate of seven percent. With a 10% dividend yield, GNL stock offers a very attractive income stream.
At the same time, this REIT provides something that's hard to achieve for small landlords: diversification. The U.S. represents Global Net Lease's biggest market, responsible for generating 48.4% of the company's annualized rental income. But GNL also owns properties in the United Kingdom (22.4%), Germany (8.6%), the Netherlands (seven percent), Finland (6.2%), France (5.3%), and Luxembourg (2.1%).
Other than investing in real estate assets across the world, Global Net Lease also diversifies across industries. The company's properties are currently leased to 95 tenants coming from 40 different industries. Its top three industry exposures (ranked by contribution to the company's annualized rental income) are financial services (14%), technology (6.8%), and discount retail (6.4%). By having a diversified tenant base, GNL ensures that if one industry enters a downturn and some tenants have trouble coming up with their rent, the impact on company-level financials would be limited.
The tenants are of high quality, too. By the end of September, approximately 75.8% of Global Net Lease's annualized rental income is paid by tenants with investment-grade ratings. The company's top three tenants are FedEx Corporation (NYSE:FDX), the U.S. General Services Administration, and British engineering and project management company Amec Foster Wheeler plc.
Right now, one thing that REIT investors are concerned with is the downturn in the retail sector. Many retailers have been reporting declining sales. If the downturn continues, it could affect companies that own retail real estate.
The good news is that Global Net Lease noticed this trend and has been actively transforming its portfolio to focus more on office and industrial properties. In the 12-month period ended September 30, 2017, the company's retail exposure has been reduced from 15% to 9.8%. Note that none of GNL's retail tenants are in bankruptcy, and all of them are paying rent.
Most recently, business has been growing at this globally diversified REIT. In the third quarter of 2017, Global Net Lease generated $64.9 million of revenue, representing a 21.8% increase year-over-year. Adjusted funds from operations came in at $34.9 million, up 5.4% from the year-ago period. (Source: "Global Net Lease Announces Operating Results for Third Quarter 2017," Global Net Lease Inc, November 6, 2017.)
Bottom Line on GNL Stock
At the end of the day, there are companies with even higher yields than Global Net Lease. But most of them can't match this REIT's high-quality portfolio and growing financials. For income investors looking for a high-yield monthly dividend stock, GNL is a ticker worth considering.