GNL Stock: Global Landlord Pays Monthly Dividends With an 11% Yield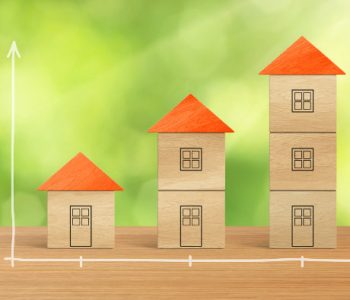 iStock.com/suwichaw
GNL: A Quality High-Yield Stock
Today's article highlights a dividend stock that stands out in terms of yield and payout frequency, Global Net Lease Inc (NYSE:GNL).
In the current market, the vast majority of dividend-paying companies distribute on a quarterly basis, and most of them offer yields of less than five percent. GNL stock, on the other hand, pays monthly dividends with a jaw-dropping annual yield of 11%.
So, how can the company afford to pay out such a huge amount of dividends every month? Well, the answer lies in its global real estate portfolio.
Headquartered in New York City, Global Net Lease is a real estate investment trust (REIT) that owns a diversified global portfolio of commercial properties. The company's strategy focuses on sale-leaseback transactions involving single-tenant, income-producing real estate assets located across the U.S., Western and Northern Europe.
Also Read:
5 Monthly Dividend Stocks Yielding Up to 10.2%
Right now, the company's portfolio consists of 313 properties, which are well-diversified geographically. The U.S. represents GNL's largest exposure, contributing 48.4% to the company's annualized rental income. It is followed by the U.K. (22.4%), Germany (8.6%), the Netherlands (seven percent), Finland (6.2%), France (5.3%), and Luxembourg (2.1%). (Source: "November 2017 Investor Presentation," Global Net Lease Inc, last accessed January 10, 2018.)
As the company's name suggests, GNL rents out its properties through net lease agreements. In other words, the tenants are responsible for paying the property taxes, insurance, and maintenance costs on the leased properties. This allows Global Net Lease to keep a larger portion of its rental income, which can then be returned to shareholders in the form of dividends.
The REIT currently pays monthly dividends of $0.177 per share. Trading at $19.36 apiece, GNL stock has an annual dividend yield of 11%.
A generous payout is not the only reason why income investors should consider this stock. In my opinion, this REIT stands out because of its stable business model.
You see, if you try to rent out your house, you would be considered lucky if the tenant agrees to sign a one-year lease. GNL, on the other hand, focuses exclusively on long-term leases. As of September 30, 2017, the company's portfolio was 99.4% leased with a weighted average remaining lease term of 9.1 years. (Source: "Global Net Lease Announces Operating Results For Third Quarter 2017," Global Net Lease Inc, November 6, 2017.)
Here's the best part: while these long-term lease agreements ensure stable cash flows for the company, they also have built-in rent escalators. As a matter of fact, approximately 94% of GNL's lease agreements come with contractual rent increases. This allows the company to generate not only a stable stream of rental income but an increasing one.
Global Net lease's business is further secured by having high-quality tenants from a large number of industries. The company earns approximately 76% of its annualized rental income from investment-grade tenants. And its largest industry exposure—financial services—represents just 14% of its rental revenue. So even if one industry enters a downturn, the impact on company-level financials will likely be limited.
For investors that want to earn monthly dividends with an oversized yield, GNL stock should be near the top of their watchlists.