GM Stock: Does Warren Buffett Like General Motors Company?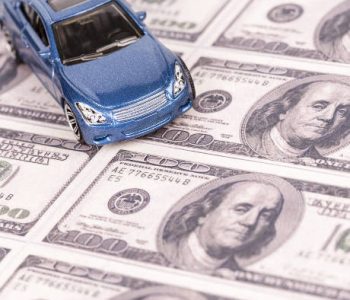 Here's Why Warren Buffett Bought Millions of Shares of GM Stock
Even with its 4.17% dividend yield, General Motors Company (NYSE:GM) stock doesn't get that much attention these days. But there is one investor that hasn't forgotten the Detroit, Michigan-based auto maker: Warren Buffett.
The "Oracle of Omaha" might be known for investing in stocks that skyrocketed in value over the past six decades, but he is also fond of dividend-paying stocks. And right now, GM stock is one of the highest-yielding names in Buffett's Berkshire Hathaway Inc.'s (NYSE:BRK.B) portfolio.
By the end of the third quarter, Berkshire owned 50-million shares of GM stock, with a value of approximately $1.6 billion at the time. (Source: "Form 13F," United States Securities and Exchange Commission, November 14, 2016.)
Why would Warren Buffett be interested in General Motors stock? Well, there are quite a few possible reasons.
Buffett is widely known for his value investing style. But in today's bloated stock market, value is not that easy to find. In certain fast-growing industries, people will sometimes pay over $100.00 for one dollar of a company's earnings. In some cases, a company can command a huge market cap without having any earnings at all.
Right now, the average price-to-earnings (P/E) multiple of all S&P 500 companies is at 24.98x for the trailing 12 months. A year ago, the ratio was at 22.54x. That's an increase of more than 10%. (Source: "P/Es & Yields on Major Indexes," The Wall Street Journal, last accessed December 21, 2016.)
However, if you look around, there are still solid companies with reasonable valuations. General Motors stock is a great example. Trading at $36.42, GM stock has a P/E multiple of just over four times.
Of course, investors still remember how vulnerable automakers were less than a decade ago. But note that today's GM is very different. Since the company was relisted on the stock market in 2010, General Motors has been profitable every single year.
GM Stock Returning Value to Shareholders
As a value investor, Buffett likes companies that can return value to shareholders. And on that front, General Motors has been doing a good job lately.
GM stock currently pays $0.38 per share on a quarterly basis, translating to an annual dividend yield of 4.17%. In the past two years, the company has raised its quarterly dividend rate by 26.6%.
And don't worry about whether General Motors is growing its payout too aggressively. Last year, the automaker generated $5.02 of earnings per share while paying $1.38 of dividends per share. This means the company was paying out just 27.5% of its earnings, which leaves a margin for safety, as well as the potential for future dividend hikes.
And that brings us to perhaps the most important reason why GM stock deserves a spot in an investor's portfolio: the company is great at selling cars.
In the U.S., GM is the undisputed leader in the auto industry. In November, the company sold a total of 252,599 vehicles. This gives GM a market share of 18.3%. The second place finisher, Ford Motor Company (NYSE:F), had a much smaller 14.2% share in the same period. (Source: "Auto Sales," The Wall Street Journal, last accessed December 21, 2016.)
Financials have been solid as well. In the third quarter of 2016, General Motors' net revenue grew 10.3% year-over-year to a new record of $42.8 billion. Adjusted earnings came in at $1.72 per share, a 14.4% improvement from the year-ago period. (Source: "GM Reports Record Third-Quarter Net Income of $2.8 Billion, Up 104 Percent," General Motors Company, October 25, 2016.)
The Bottom Line on GM Stock
Value cannot go unnoticed forever. If the Oracle of Omaha approves GM stock, maybe it's time for income investors to take a look at it, too.