GM Stock: More Upside from General Motors Company?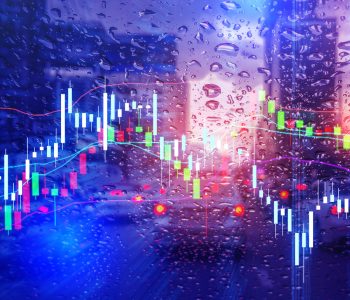 iStock.com/whyframestudio
Could GM Stock Provide More Than Just Dividends?
"Going forward, I believe GM stock could provide investors with further upside."
That's what I told readers of Income Investors earlier this year. In that article, I explained why dividend investors should consider loading up on General Motors Company (NYSE:GM) stock.
Investors who took my advice would have made a tidy profit. Since that article was published, GM stock surged more than 20%. And that does not include the company's generous dividend payments.
And the opportunity may not be over just yet.
You see, when a stock enjoys a double-digit rally, it tends to become expensive. But that's not really the case for General Motors. Trading at $44.93 apiece right now, the company has a price-to-earnings (P/E) multiple of 7.81 times, significantly lower than the industry's average P/E multiple of 12.6 times. (Source: "General Motors Co (GM.N)," Reuters, last accessed October 6, 2017.)
And if you use the company's expected earnings for the next year, you'd see that GM stock is trading at a forward P/E of 7.6 times. In comparison, the benchmark S&P 500 Index has a forward P/E of 19.18 times. (Source: "S&P 500 P/E Ratio Forward Estimate," Ycharts, last accessed October 6, 2017.)
Moreover, General Motors pays oversized dividends. With a quarterly dividend rate of $0.38 per share, the company offers an annual dividend yield of 3.38%. To put it in perspective, the average S&P 500 company yields less than two percent at the moment.
The company has also been growing its payout. Since General Motors reinstated its dividends in 2014, its quarterly distribution rate has increased by 26.7%. (Source: "Historical Dividends," General Motors Company, last accessed October 6, 2017.)
Of course, GM stock bears would argue that the auto industry is a cyclical one, and that once auto sales slow down, the company wouldn't be able to keep paying this much.
Also Read:
GM Stock: Dividend Yield, Splits, Prediction, and Everything You Need to Know
5 Top Dividend Growth Stocks for 2017
The thing is, though, while auto sales can fluctuate, General Motors is not actually paying out all that much. Last year, the company earned an adjusted net income of $6.12 per share. It declared and paid dividends totaling $1.52 per share. In other words, GM was paying out less than a quarter of what it earned. (Source: "GM Reports Record Full-Year Earnings Per Share," General Motors Company, February 7, 2017.)
It's a similar story so far this year. In the first half of 2017, the company paid $0.76 of dividends per share while generating $3.64 in adjusted earnings per share. That's a payout ratio of just 21%. (Source: "Q2 2017 Results," General Motors Company, July 25, 2017.)
By maintaining a low payout ratio, General Motors offers investors a level of dividend safety. This way, if economic growth slows down and people do not buy as many new cars, it would still be able to generate enough money to cover its dividends.
Speaking of auto sales, General Motors is actually doing more than fine. Last month, the company sold a total of 279,176 vehicles in the U.S, representing an 11.8% increase year-over-year. GM also had a market share of 18.3% for the month, meaning it's by far the biggest player in the industry. (Source: "Auto Sales," The Wall Street Journal, last accessed October 6, 2017.)
The Bottom Line on GM Stock
And there you have it. General Motors' business is firing on all cylinders. The company offers a very generous dividend yield despite maintaining a conservative payout ratio. Given its low valuation, GM stock could provide more upside potential on top of its oversized dividend payments.