GM Stock: Major Upside Ahead for General Motors Company?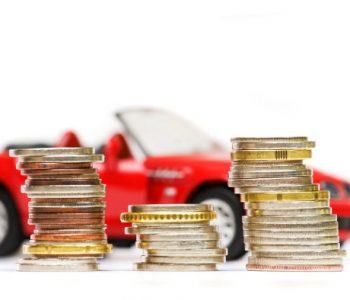 New Catalysts for GM Stock
 General Motors Company (NYSE:GM) is showing impressive growth in its business, but investors don't seem to be impressed. In the past 12 months, GM stock returned a measly 2.7%.
Of course, as income investors, we can count on General Motors stock's handsome dividend yield of 4.66%. But when everyone is cheering for tech companies in Silicon Valley, does GM stock still have a chance?
I believe the answer is "yes." Here's why.
In case you haven't noticed, GM has come a long way from where it was a few years ago. In the second quarter of 2016, the company generated record net revenue of $42.4 billion, which also represented an 11% increase year-over-year. Adjusted earnings per share (EPS) grew 44% year-over-year to $1.86, also reaching a new record. (Source: "GM Reports Second-Quarter Net Income of $2.9 Billion," General Motors Company, July 21, 2016.)
The momentum in General Motors' business is still going strong. In September, the company sold 204,449 vehicles to retail consumers, with one-percent growth in sales at Chevrolet, seven-percent growth at Buick, and five-percent growth at Cadillac. (Source: "GM U.S. Retail Sales Outperform the Industry on Strong Chevrolet, Buick and Cadillac Retail Gains," General Motors Company, October 3, 2016.)
As a result, GM's retail market share increased by 0.3 percentage points to 16.6% in September; this was the largest retail share gain of any full-time manufacturer for the month. The company has expanded its retail market share in 15 of the past 18 months.
The best part is that, despite its booming sales, there could still be room for growth. This is because GM is about to expand its presence in a very lucrative market: sport utility vehicles, or SUVs.
Sales of SUVs have been surging in the U.S. Even though not everyone is going to off-road, consumers love the commanding view, the interior space, the cargo capacity, and the pulling power offered by these vehicles. And since gas prices have remained low, the cost of running an SUV—especially a compact one—might not be that much more compared to a sedan.
To see how much consumers love compact SUVs, just take a look at sales figures of Honda Motor Co., Inc. In September, Honda sold 31,884 "CR-Vs" in the U.S.; that's more than the "Civic" (28,184) and more than the "Accord" (27,204). (Source: "Records Fall Again as American Honda Reports September Sales," Honda Motor Co, Inc., October 3, 2016.)
GM already offers SUVs and crossovers to consumers, but it was a bit late to develop new crossover SUVs compared to its competitors. But now, that's about to change. According to Dan Ammann, president of General Motors Company, the company will launch a wave of new, high-margin SUVs in the next few years. And the "Chevrolet Equinox," which has been selling for seven years without a major update, will have a totally new version coming on sale in the first quarter of 2017. (Source: "GM's Throwing Off Tons of Cash and Confident It'll Keep Flowing," Bloomberg, October 5, 2016.)
Of course, SUVs don't sound very exciting to today's investors. This is because automakers, and the entire transportation industry, could be changed by the rise of ride-sharing services. But instead of seeing it as a threat, GM's President believes it could be an opportunity.
The idea is that when a car is purchased for personal use, it travels an average of about 15,000 miles a year. But when a car is used to provide a ride-sharing service, it could travel as much as 80,000 a year. And that, according to Ammann, would imply vehicles used in ride-sharing services would need to be replaced a lot more often.
On that topic, also note that GM has also invested in ride-sharing company Lyft Inc. GM is renting cars to Lyft drivers, with a focus on renting previously leased vehicles that were brought back to dealers. This would not only create a new revenue source for GM, but also prevent low-mileage vehicles from entering the used car market and put pressure on its new car prices.
The Bottom Line on GM Stock
At the end of the day, keep in mind that General Motors is in a cyclical business. Things have been booming in recent years, but when the economic climate changes, new car sales will definitely be affected. And that's one of the reasons behind GM stock's low valuation today. Despite the company's impressive performance, investors are only willing to pay $4.18 for each dollar of GM stock's earnings.
Still, with new sources of growth, GM stock could see some material upside going forward.