GM Stock: Why General Motors Company is Top Dividend Play?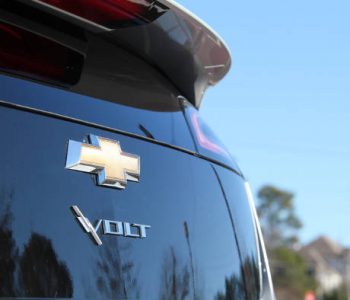 GM Stock: Auto Sales Trend Still Encouraging
There has been a lot of uncertainty surrounding companies producing cars these days. Some analysts expect the U.S. demand for cars peaked last year, and going forward it will be a rough ride for the leading carmakers. But if you look at the General Motors Company (NYSE:GM) stock performance recently, you'll notice that this company is ahead of the pack when it comes to rewarding income investors, despite this challenging business environment.
The superior performance of GM stock, up 10% in the past six months, comes from the fact that GM has been successful in delivering a solid performance this year, which is allaying fears regarding the company's ability to continue with its generous dividend payment policy.
With over 100 years of experience in the auto industry, Detroit-based General Motors produces some of the most recognized car brands in the world, including Cadillac in the U.S. and China, Opel and Vauxhall in Europe, and Chevrolet globally.
General Motors sold 9.8 million units produced from its 170 manufacturing facilities last year, representing a three-year growth period fueled by a solid performance both in North America and China.
With a market capitalization of $50.3 billion, the company dominates the North American, South American, and Chinese markets. And despite slowing auto demand in the U.S., General Motors is on track to deliver another year of record earnings to its shareholders. The company recently increased its diluted earnings per share (EPS) guidance for 2016 to $5.50–$6.00 from last year's $5.02 a share. (Source: "General Motors Strategic And Operational Overview," General Motors Company, September 21, 2016.)
Also Read:
GM Stock 2017 Outlook: Dividend Yield, Splits, Prediction, and Everything You Need to Know
Warren Buffett's Top 10 High-Dividend-Paying Stocks of All Time
General Motors Stock: Market Share is Improving
This improved profitability outlook for GM stock has been coupled with an impressive cost-cutting exercise. According to the company's four-year belt-tightening plan, GM is targeting to save $5.5 billion until 2018 through various efficiency-enhancing measures.
While General Motors benefits from internal business improvements, the auto demand outlook may not be as bad as some analysts and executives earlier predicted.
"There are buyers out there that have decided for whatever reason to not come into the market that might have otherwise," said Jeff Schuster of LMC Automotive, who believes carmakers may still benefit from some pent-up demand, which can produce another record year. (Source: "Car Sales Slump Seen Overdone With Pent-Up Demand Being Released," Bloomberg, September 30, 2016.)
What's behind this change of heart on the outlook for automakers is a strong performance of the U.S. labor market and improving consumer spending patterns so for this year.  Personal consumption, which measures how much Americans spent on everything from new cars to nursery schools, has advanced at the fastest rate since the end of 2014, and analysts are expecting this trend will continue given steady gains in the job market and rising wages. September auto sales data strengthened this argument, with General Motors estimating that the annualized sales adjusted for seasonal trends reached 17.8 million.
"Key economic fundamentals like a strong jobs market, rising personal incomes, low fuel prices and low interest rates continue to point toward strong industry performance," said Mustafa Mohatarem, GM's chief economist. "We think the industry is well positioned for a continued high level of customer demand into the foreseeable future." (Source: "GM U.S. Retail Sales Outperform the Industry on Strong Chevrolet, Buick and Cadillac Retail Gains," General Motors Company, October 3, 2016.)
Based on initial estimates, GM's retail market share rose 0.3 percentage points in September to 16.6%, the largest retail share gain of any full-line manufacturer.  GM has gained retail market share in 15 of the past 18 months, dating back to April 2015. (Source: Ibid.)
Final Word on GM Stock
So what does this all mean for investors looking for higher income growth opportunities to fund their retirement needs?
With the dividend yield of 4.7%, GM stock is one of the top dividend-paying stocks in the market if you compare it with returns on other investments in a low-interest-rate environment. On top of this yield, General Motors stock, trading at price-to-earnings multiple of 4.11, provides a good bargain at a time when the sales data have begun to surprise on the positive side .
I think this may be a good time to get excited about GM stock again and benefit from its market-beating dividend payout.