GM Stock: Why General Motors Company Is a Dividend Stock to Own Forever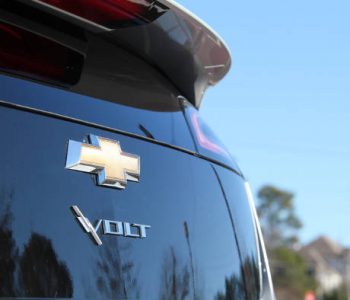 Today's GM Stock Could Be Future Proof
Despite its handsome yield, General Motors Company (NYSE: GM) stock is having a hard time finding an audience. In the past 12 months, General Motors stock returned a measly 0.8%.
If you look a bit further back, you'd see that this is understandable. Less than 10 years ago, the company had to file for chapter 11 bankruptcy and needed a huge government bailout to stay alive.
However, the General Motors Company we see today is very much different. It not only provides solid dividends to income investors, but also has the ability to stay relevant for decades to come. This makes General Motors a dividend stock to own forever.
First of all, in today's ultra-low interest rate environment, General Motors stock's dividend is too attractive to ignore. Paying $0.36 per share on a quarterly basis, GM stock has an annual dividend yield of 4.9%.
Of course, you can always argue that the automaker's dividend yield is high because of its subdued stock price. And the reason for that is the concern surrounding the automotive industry in general. Who knows if companies like GM can survive the next recession? And more importantly, what if the world moves away from internal combustion engines?
Well, GM's chief financial officer, Charles K. Stevens, has addressed the first concern earlier this year. During an earnings conference call, he said that the company has, "made tough decisions on capital deployment, which includes our downside protection." (Source: "General Motors Mary Teresa Barra on Q4 2015 Results – Earnings Call Transcript," Seeking Alpha, February 3, 2016.)
Also Read:
GM Stock 2017 Outlook: Dividend Yield, Splits, Prediction, and Everything You Need to Know
5 Cheap Dividend Stocks for 2017
In particular, he said that even if U.S. auto sales fall from last year's record of over 17 million units to just 10 to 11 million units, the company could still break even. This is because GM has refrained itself from taking volume and share and has proactively managed down U.S. dealer inventories.
The second concern is a more serious one. Even if GM survives the economic downturns that are expected to happen at some point in the future, will it still have a chance when consumers embrace electric vehicles (EVs)?
In fact, this concern is exactly why Tesla Motors Inc (NASDAQ:TSLA) stock is able to trade at much higher multiples than Detroit's "Big Three." Despite producing a much smaller amount of vehicles and not even being profitable yet, investors believe that Tesla is going to take over the auto industry once the world moves from combustion engine-powered vehicles to electric ones.
But note that General Motors is not standing still. The auto giant has big plans to tackle the competition and when these plans bear fruit, the company shall be on its way to better performance.
Why General Motors Company Is a Dividend Stock to Own Forever
In fact, the company already has a plug-in in its lineup: the Chevrolet Volt. Although the Volt is still a plug-in hybrid rather than a fully electric vehicle, consumers loved it. So far into 2016, GM has sold 14,295 Chevrolet Volts in the U.S. This number makes the Volt the second-best-selling plug-in vehicle in the country this year, only behind the Tesla Model S. (Source: "Monthly Plug-In Sales Scorecard," Inside EVs, last accessed September 13, 2016.)
And that's just the start. GM has a fully electric vehicle in the pipeline, the Chevrolet Bolt. The Bolt would be GM's first long-range, affordable EV. On Tuesday, September 13, the company said that the new Bolt will have a range of 238 miles on a single charge and is expected to come to showrooms later this year. (Source: "Bolt EV Offers 238 Miles of Range," General Motors Company, September 13, 2016.)
The Bolt's estimated range of 238 miles is higher than the projected 215-mile range of the Tesla Model 3, which is expected to hit the market in late 2017, one year after the Bolt. General Motors said that the Bolt has an expected price of below $37,500, and that's before the available federal tax credit.
What this means is that Tesla will have to face a serious competitor in the affordable long-range EV market. The Bolt is expected to start selling one year before Tesla's Model 3. GM could benefit from the first mover advantage in this mass market.
The Bottom Line on GM Stock
At the end of the day, keep in mind that while working on future vehicles, General Motors' existing lineup continues to perform well. Solid sales results led to improvements in financials. In the second quarter, GM's revenue grew 11.0% year-over-year to a record $42.4 billion, while adjusted earnings per share increased 44% year-over-year to a record $1.86. (Source: "GM Reports Second Quarter Net Income of $2.9 Billion, Up 157 Percent," General Motors Company, July 21, 2016.)
If you want to add a long-term investment to your dividend portfolio, you should consider taking a serious look at GM stock.