GM Stock: Why the Bears Are Wrong on General Motors Company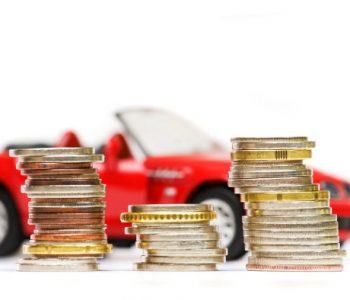 This Could Be Huge for General Motors Stock
"Past performance is no guarantee of future results."
Investors see this message a lot. And because of this warning, there are companies posting great results quarter after quarter, but still having a hard time finding an audience. General Motors Company (NYSE:GM) stock is a great example of this.
General Motors has come a long way since its restructuring a few years ago. The company not only climbed out of the doldrums, but managed to stay profitable since GM stock's relisting in 2010.
Growth was impressive as well. In the most recent quarter, General Motors' revenue surged 10.3% year-over-year to $42.8 billion. The bottom line was even better, as the company's net income shot up 104% year-over-year to $2.8 billion. (Source: "GM Reports Record Third-Quarter Net Income of $2.8 Billion, Up 104 Percent," General Motors Company, October 25, 2016.)
With such impressive growth, you'd imagine that General Motors stock must be shooting through the roof. But that's not really the case. Since the company's relisting on the stock market, GM stock has returned a disappointing -3.53%. Ouch!
The thing is, investors are well aware of the "past performance is no guarantee of future results" message often found in the small print of the brochures of investment products. GM might be growing at a fast pace, but can that growth continue in the future?
That's a very good question. As a company whose best-selling product is the "Chevrolet Silverado" pickup truck, General Motors stock does not seem like a future-proof investment, given where the car industry is going right now.
Electric vehicles, or EVs, seem to be getting all the investor attention in the car world. According to Bloomberg New Energy Finance, there will be big reductions in battery prices, and during the next decade, the total cost of ownership of electric cars will be lower than those with internal combustion engines. (Source: "Electric Vehicles To Be 35% Of Global New Car Sales By 2040," Bloomberg New Energy Finance, February 25, 2016.)
The study even predicted that by 2040, EV sales would reach 41 million, which would account for 35% of all new light-duty vehicle sales. That would be almost 90 times the EV sales in 2015. (Source: Ibid.)
Numbers like this make investors extremely bullish on electric car manufacturers and battery makers. Just like a look at Tesla Motors Inc's (NASDAQ: TSLA) stock price over the past five years and you'll see what I mean.
While those numbers look cheerful to Tesla stock investors, they do not bode well for companies that rely on making gasoline- and diesel-powered automobiles. GM stock, one of Detroit's "Big Three," is under scrutiny because of that.
But before you bail on GM stock, let me remind you that GM might not be as irrelevant in the future as what the stock market seems to suggest.
You see, other than making cars powered by internal combustion engines, General Motors also makes a car with an electric motor—the "Chevrolet Volt." While the Volt is a hybrid vehicle, it can travel 53 miles on battery alone.
The Volt might not get as much attention as offerings from Tesla, but sales have been nothing less than impressive. In October 2016, GM sold 2,191 units of the Volt in the U.S. Tesla, on the other hand, sold 925 units of the "Model S" in the same period. In fact, the Volt was the best-selling plug-in vehicle in October. (Source: "Monthly Plug-In Sales Scorecard," Inside EVs, last accessed November 21, 2016.)
Year-to-date, General Motors sold a total of 18,517 units of the Chevrolet Volt, making it the second-best selling plug-in vehicle in the U.S. so far into 2016. (Source: Ibid.)
GM Stock Could Be a Bet for the Future
Note that General Motors is going to release a fully electric car, the "Chevrolet Bolt," later this year. It starts at $37,495 and has an EPA-estimated range of 238 miles per charge. The Bolt was already awarded the 2017 Motor Trend Car of the Year and the 2017 Green Car of the Year. (Source: "Chevrolet Bolt," Chevrolet web site, last accessed November 21, 2016.)
The point is, GM stock is far from being the hottest ticker in the automotive world, but with a presence in the plug-in segment, the company could not only survive, but thrive in the EV boom.
Don't forget, because the company is deeply entrenched in the auto industry, it's already profitable and can distribute some of its profit to shareholders. Right now, GM stock has an annual dividend yield of 4.58%.
Whether you are looking for current return or future growth, few companies offer better value than General Motors.