Global Partners LP: This 9.7% Yield Is No Joke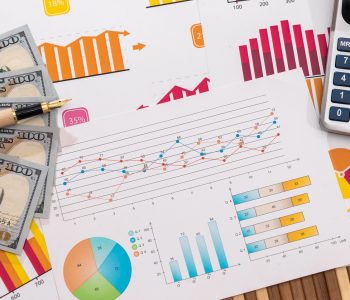 iStock.com/alfexe
A High-Yield Stock That's Actually Worth Considering
Going through the list of high-yield energy stocks is always an interesting experience. You see a lot of yield traps, but every once in a while, you come across a hidden dividend-paying gem, like Global Partners LP (NYSE:GLP).
Global Partners LP is a master limited partnership headquartered in Waltham, Massachusetts. The partnership focuses on the midstream logistics and marketing side of the energy business. It owns and operates one of the largest terminal networks of petroleum products and renewable fuels in the Northeastern U.S. For instance, Global Partners' 24 petroleum bulk product terminals have an aggregate storage capacity of over 10 million barrels. (Source: "First Quarter 2018 Investor Fact Sheet," Global Partners LP, last accessed August 9, 2018.)
At the same time, GLP is one of the largest fuel distributors in New England and New York. The partnership is also a major owner, operator, and supplier of gas stations and convenience stores, with approximately 1,500 locations. It carries a variety of fuel brands, including those belonging to Royal Dutch Shell PLC (NYSE:RDS.A), Sunoco LP (NYSE:SUN), and Exxon Mobil Corporation (NYSE:XOM).
Today, Global Partners LP is one of the most generous dividend payers in the market. Last month, the board of directors of GLP's general partner declared a quarterly cash distribution of $0.4750 per unit, marking a 2.7% increase from the previous payout. (Source: "Global Partners Declares Increased Cash Distribution for the Second Quarter of 2018," Global Partners LP, July 27, 2018.)
Trading at $19.50 apiece, GLP stock offers an annual distribution yield of 9.7%.
Global Partners LP Offers a Safe Yield Approaching 10%
Due to the downturn in oil and gas prices over the last several years, the energy sector has produced plenty of beaten-down high yielders. What makes GLP stock stand out is that the partnership actually has more than enough resources to cover its payout.
In the second quarter of 2018, the partnership's gross profit grew 10.3% year-over-year to $149.3 million. In particular, product margins expanded in all three of GLP's operating segments: Commercial, Wholesale, and Gasoline Distribution & Station Operations. (Source: "Global Partners Reports Second-Quarter 2018 Financial Results," Global Partners LP, August 9, 2018.)
Like most master limited partnerships, GLP reports something called "distributable cash flow." This metric is calculated by taking the partnership's net income, adding depreciation and amortization, and then subtracting maintenance capital expenditures, as well as adjusting for non-recurring items.
In the second quarter, Global Partners LP generated distributable cash flow of $21.0 million. Since the partnership declared and paid total cash distributions of around $15.6 million during the quarter, it had a distribution coverage ratio of 1.35 times, leaving a sizable margin of safety.
In the first half of 2018, Global Partners LP's distributable cash flow totaled $100.8 million. This covered its total cash distributions of $31.1 million during this period more than three times over.
When it comes to stocks with near double-digit yields, it's very rare to find dividend coverage as solid as this.
A Stable Business Model
However, if you are familiar with the partnership's operations, its solid distribution coverage shouldn't really come as a surprise.
You see, despite being an energy stock, Global Partners does not actually drill any wells. Instead, it plays a key role in America's Northeast energy infrastructure. For instance, in the 12-month period ended March 31, 2018, the partnership helped deliver gasoline that filled up 730,000 automobile tanks per day and diesel fuel that filled up 19,000 trucks per day. At the same time, thanks to Global Partners' infrastructure assets, 37,000 households were able to use heating oil to heat their homes in the snowy Northeast winter. (Source: "Investor Presentation," Global Partners LP, last accessed August 9, 2018.)
Going forward, management is confident to keep growing their business. In the latest earnings report, Global Partners' President and chief executive officer, Eric Slifka said that the company will, "begin the second half of 2018 well positioned financially and operationally to expand [its] asset base and continue to execute on [its] growth objectives." (Source: Global Partners LP, August 9, 2018, op cit.)
In fact, the partnership has just raised its guidance. For full-year 2018, Global Partners now expects to generate adjusted earnings before interest, tax, depreciation, and amortization (EBITDA) of between $190.0 million and $215.0 million, up from its previous guidance range of $180.0 million to $210.0 million.
If the partnership can keep up the growth momentum, unitholders might be able to collect higher cash payouts down the road.