Global Partners LP: Can an 11% Yield Possibly Be Safe?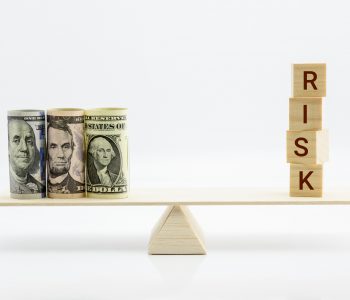 iStock.com/William_Potter
Why This High-Yield Stock Looks Interesting
If you think that income investors have to live with low returns because of the low-yield environment, think again. Even in today's bloated stock market, there are plenty of companies with huge dividend payouts.
Case in point: Global Partners LP (NYSE:GLP) is a master limited partnership (MLP) headquartered in Waltham, Massachusetts. In August, the partnership paid a quarterly cash distribution of $0.515 per unit. With GLP stock trading at $18.76 per unit, its latest cash distribution translates to an annual yield of 11%.
Worth noting is that lately, the partnership's payout has been on the rise. In the past year, Global Partners has announced three distribution hikes, increasing its per-unit payout by a total of 8.4%. (Source: "Distribution History," Global Partners LP, last accessed August 29, 2019.)
Is Global Partners LP Stock's Distribution Safe?
Given what happened to the energy sector in recent years, you might be wondering whether this energy MLP's payout is safe. As I said, we are in a low-yield environment at the moment, and a yield in the double digits simply seems too good to be true.
To find out the answer, let's take a look at GLP stock's financials.
Global Partners last reported earnings in early August. The report showed that, in the second quarter of 2019, the partnership generated $28.1 million in distributable cash flow, marking an impressive 33.8% increase from the $21.0 million it earned in the year-ago period. (Source: "Global Partners Reports Second-Quarter 2019 Financial Results," Global Partners LP, August 8, 2019.)
During the earnings conference call, Global Partners' Chief Financial Officer Daphne Foster said, "TTM distribution coverage at the end of the second quarter was 1.9 times, after factoring in distribution to the preferred unit holders that coverage was 1.8 times." (Source: "Global Partners LP's (GLP) CEO Eric Slifka on Q2 2019 Results – Earnings Call Transcript," Seeking Alpha, August 8, 2019.)
Essentially, this means that, in the 12-month period ended June 30, Global Partners generated 80% more cash than it needed to fulfill its distribution obligation to common unitholders.
In the world of high-yield MLPs, this is considered an extremely wide margin of safety.
Running a Solid Business
Keep in mind that, in spite of Global Partners being part of the energy industry, the company is not drilling new wells.
Instead, it is one of the largest independent owners, suppliers, and operators of gas stations and convenience stores in the Northeast, with approximately 1,600 locations.
At the same time, the partnership owns, controls, or has access to one of the largest terminal networks in New England and New York. Through this terminal network, Global Partners distributes gasoline, distillates, residual oil, and renewable fuels to wholesalers, retailers, and commercial customers.
Furthermore, GLP transports petroleum products and renewable fuels by rail from the mid-continental U.S. and Canada.
In recent years, Global Partners has been expanding its presence through acquisitions. Just last year, the partnership acquired the retail fuel and convenience store assets of Champlain Oil Company, Inc. and Cheshire Oil Co.
The two transactions, both closed in the third quarter of 2018, are expected to be accretive to GLP's financials in the first full year of operations. (Source: "Q2 2019 Investor Presentation," Global Partners LP, last accessed August 29, 2019.)
Indeed, thanks to these two acquisitions, Global Partners' "Gasoline Distribution & Station Operations" (GDSO) segment's product margin increased 16% year-over-year in the second quarter.
Going forward, the company expects mergers and acquisitions to drive further growth in its GDSO segment.
Bottom Line on Global Partners LP
Of course, like most double-digit yielders, GLP stock is not perfect.
In particular, the partnership has a less-than-perfect distribution history. Global Partners LP stock reduced its quarterly cash distribution rate from almost $0.70 per unit to $0.46 per unit in January 2016, marking a cut of 33.7%. (Source: "Distribution History," Global Partners LP, op. cit.)
Still, Global Partners LP has grown its payout quite a few times since then, and its distribution coverage has improved substantially. With a juicy yield of 11%, I'd say GLP stock now deserves the attention of income investors.