Global Partners LP: Can This 11.4% Dividend Yield Possibly Be Safe?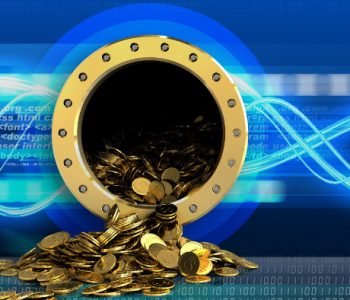 iStock.com/Madmaxer
This High-Yield Stock is Worth a Look
Here at Income Investors, we have profiled hundreds of dividend stocks. One of the most important things we have learned is that higher returns almost always come with higher risk. So, when you see a company offering an annual yield of 11.4%, you gotta ask the question, "Is the dividend safe?"
The stock in question is Global Partners LP (NYSE:GLP), a master limited partnership (MLP) engaged in the midstream energy logistics and marketing business. Headquartered in Waltham, Massachusetts, Global Partners operates through three business segments: "Wholesale," "Commercial," and "Gasoline Distribution & Station Operations."
In the Wholesale segment, the partnership purchases crude oil, gasoline, and other related products in bulk and then sells them to refiners, gasoline distributors, and heating oil retailers. The business is backed by Global Partners' 25 refined petroleum bulk product terminals, which have 12.2 million barrels of storage capacity. (Source: "Third Quarter 2017 Investor Fact Sheet," Global Partners LP, last accessed March 7, 2018.)
In the Commercial segment, GLP sells unbranded gasoline, heating oil, kerosene, diesel, and bunker fuel to government agencies, states, towns, municipalities, and large commercial clients. Global Partners is also one of the largest independent owners, suppliers, and operators of gasoline stations and convenience stores in the Northeast, with approximately 1,500 locations. Its fuel brands include "Mobil," "CITGO," "Shell," "Gulf," and "Sunoco."
Because the partnership operates in the energy sector, it hasn't been an investor favorite since oil prices crashed in the summer of 2014. However, since dividend yield moves inversely to share price, the downturn in GLP stock allowed the partnership to offer one of the highest payouts in today's stock market.
Paying quarterly distributions of $0.4625 per unit, Global Partners has a staggering annual yield of 11.4%.
As I mentioned earlier, high-yield stocks are not usually the safest bets. But if you take a look at GLP's financials, you'd see that the partnership's payout is surprisingly safe.
In the MLP business, a key performance metric is distributable cash flow. At Global Partners, distributable cash flow is calculated by taking the partnership's net income, adding depreciation and amortization, subtracting maintenance capital expenditures, and then adjusting for non-recurring items. In the first nine months of 2017, GLP generated $98.3 million in distributable cash flow. (Source: "Global Partners Reports Third-Quarter 2017 Financial Results," Global Partners LP, November 8, 2017.)
During the first three quarters of 2017, the partnership declared and paid cash distributions of $1.3875 per unit. Considering that GLP had 33.64 million units outstanding, its total distributions for the period was $46.7 million.
In other words, the partnership's $98.3 million of distributable cash flow was more than enough to cover the $46.7 million of distributions paid during the reporting period.
At the end of the day, keep in mind that, despite not being a household name, Global Partners plays a key role in Northeast energy infrastructure. Through its three operating segments, the partnership helps deliver gasoline that fills up 693,000 automobile tanks and diesel fuel that fills up 20,000 diesel trucks every day. In the winter, GLP is also responsible for providing heating oil for 40,000 homes. (Source: "Q3 2017 Investor Presentation," Global Partners LP, last accessed March 7, 2018.)
With a solid business model and well-covered distributions, Global Partners LP's 11.4% yield is definitely worth a look.