Global Net Lease Inc: This 12.3% Dividend Yield is No Joke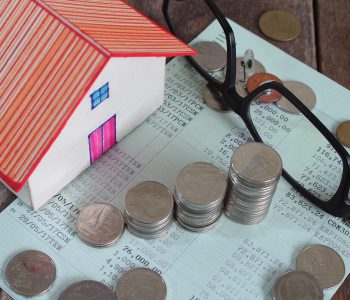 iStock.com/Athitat Shinagowin
High Dividend Yield Backed by a Solid Business
Today's article highlights one of my favorite places to find high yield opportunities: real estate.
I'm not talking about flipping houses. I'm talking about using real estate assets to generate a steady stream of income. And for anybody interested in doing the same, there is a very important strategy to know: sale leasebacks.
In a sale leaseback transaction, a company sells its property to a buyer and immediately leases it back, usually for the long term. For the seller, the transaction helps it free up the capital that's otherwise locked in physical properties. For the buyer, the transaction allows it to earn a contractually protected source of stable rental income.
Global Net Lease Inc (NYSE:GNL) specializes in sale leasebacks. By being the buyer in many of these transactions, the company has built a large portfolio of real estate assets. And because the properties are leased back to the sellers, Global Net Lease can collect a rental income stream backed by long-term lease agreements.
As of December 31, 2017, the company's real estate portfolio consisted of 321 properties totaling 22.9 million square feet. These properties were 99.5% leased with a weighted average remaining lease term of 8.8 years. (Source: "February 2018 Investor Presentation," Global Net Lease Inc, last accessed  March 5, 2018.)
And because Global Net Lease chooses to be regulated as a real estate investment trust (REIT), the company must distribute at least 90% of its profits to shareholders through regular dividend payments. In return, GNL pays little to no taxes at the corporate level.
With a stable business model and this mandatory distribution requirement, Global Net lease has decided to pay dividends every month. Right now, the company pays monthly dividends of $0.177 per share, giving GNL stock an annual yield of 12.3%.
High-yield stocks are usually not the safest bets, but Global Net Lease has put in a lot of effort managing the risk associated with its business. For instance, the company's portfolio properties are leased to 100 tenants coming from 41 different industries. So if one tenant has trouble paying its rent, the impact on company-level financials would likely be limited.
Also, as the company's name suggests, Global Net Lease's portfolio is well-diversified geographically. It currently owns real estate assets in the U.S., the U.K., the Netherlands, Germany, Finland, France, and Luxembourg.
At the same time, the company chooses its tenants carefully. At the end of December 2017, more than 75% of Global Net Lease's annualized rental income comes from tenants with investment-grade ratings. This adds further stability to the company's cash flows.
Business has been growing too. In full-year 2017, the company generated $259.3 million in revenue, representing a 21% increase year-over-year. Funds from operations, a critical measure of a REIT's performance, came in at $140.7 million on an adjusted basis for the year, up 10.7% from 2016. (Source: "Global Net Lease Reports Fourth Quarter and Full Year 2017 Results," Global Net Lease Inc, February 27, 2018.)
With a high-quality real estate portfolio, a double-digit dividend yield, and growing financials, Global Net Lease could be an opportunity for yield-seeking investors.