Global Net Lease Inc: This 10.3% Yielder Pays Investors Every Month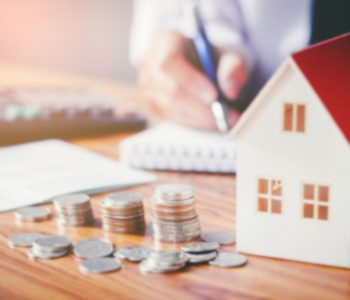 iStock.com/SARINYAPINNGAM
1 High-Yield Monthly Dividend Stock to Consider
If you want to earn an oversized monthly income stream from the stock market, then one company deserves your attention: Global Net Lease Inc (NYSE:GNL).
Investors who have been on the hunt for monthly dividend stocks would know that most of them come from the real estate sector, and Global Net Lease Inc happens to be one of them. Headquartered in New York City, the company owns and operates a diversified global portfolio of commercial real estate properties.
To be more specific, GNL focuses on sale-leaseback transactions involving single-tenant, mission-critical, income-producing assets located across the U.S. and Western and Northern Europe. Most of its properties are rented out through triple net lease agreements, meaning the tenants, rather than the landlord, are responsible for paying the property taxes, maintenance costs, and insurance premiums on the leased properties.
The company's emphasis on triple net leases allows it to keep more of its rental income, which can then be distributed to shareholders. And because tenants have to pay rent on a monthly basis, Global Net Lease can afford to establish a monthly dividend policy.
Right now, the company has a monthly dividend rate of $0.1775 per share, giving GNL stock an annual yield of 10.3%.
Since Global Net Lease is basically a landlord, its dividend-paying ability depends on how much rent it can collect from its properties. So let's take a look at the company's real estate portfolio.
A High-Quality Portfolio
As of March 31, Global Net Lease's portfolio consisted of 327 properties totaling 23.7 million square feet. Those properties are diversified across seven different countries: the U.S., the U.K., Germany, the Netherlands, Finland, France, and Luxembourg. (Source: "First Quarter 2018 Investor Presentation," Global Net Lease Inc, last accessed July 30, 2018.)
Other than investing in properties located around the world, Global Net Lease diversifies across industries. While the company relies on only one type of income stream (rent), it collects rent payments from 103 tenants coming from 41 different industries. Its largest industry exposure, Financial Services, comprises just 14% of its rental revenue.
By diversifying both geographically and across industries, Global Net Lease makes sure that if one region or one industry enters a downturn, the impact on company-level financials will likely be limited.
At the same time, Global Net Lease focuses on having high-quality tenants. The company earns approximately 78% of its rent from tenants rated as investment grade or implied investment grade. Among its top tenants are well-known names such as FedEx Corporation (NYSE:FDX), the U.S. General Services Administration, and Family Dollar Stores.
Global Net Lease Inc: A Sustainable Business
In order for a company to pay sustainable dividends, it needs to generate revenues and profits, not just when times are good, but through thick and thin. The good news is that Global Net Lease's business model is well positioned to deliver exactly that.
You see, while a residential landlord would be happy to have a tenant who's willing to sign a one-year lease agreement, commercial real estate contracts can have much longer lease terms. At the end of the first quarter of 2018, Global Net Lease's portfolio properties had a weighted average remaining lease term of 8.6 years.
What's more, over 90% of the company's lease agreements come with contractual rent increases. So, over time, GNL would be able to generate higher rental income from its portfolio.
And since the company is structured as a real estate investment trust (REIT), it must distribute most of its profits to shareholders through dividends. So, if Global Net Lease can translate its future higher rent into higher profits, shareholders could see even bigger monthly dividend checks.
The Bottom Line: A Growing Business
Based on its latest financial report, the company was already running a growing business. In the first quarter of 2018, Global Net Lease generated $68.1 million in revenue—an 8.4% increase from a year ago. Adjusted funds from operations (AFFO), a critical measure of a REIT's performance, increased two percent year-over-year to $35.1 million. (Source: "Global Net Lease Announces Operating Results For First Quarter 2018," Global Net Lease Inc, May 8, 2018.)
With a 10.3% yield, a monthly dividend payment schedule, and a growing business, GNL stock looks like an opportunity.