Gilead Sciences, Inc. Raises Dividend by 10%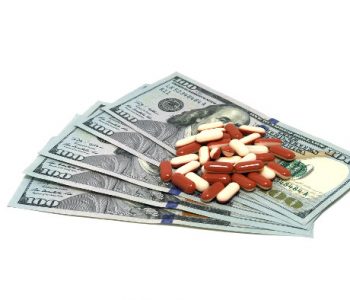 iStock.com/DESKCUBE
GILD Stock Returning Cash to Investors
Biotech stocks aren't exactly known for their dividend growth, but Gilead Sciences, Inc. (NASDAQ:GILD) has been an exception.
After the closing bell on Tuesday February 6, Gilead Sciences announced that its Board of Directors has declared a quarterly cash dividend of $0.57 per share, representing a 10% increase from its previous quarterly dividend rate of $0.52 per share. The dividend will be paid on March 29, 2018 to shareholders of record as of March 16. (Source: "Gilead Sciences Announces 10 Percent Increase in First Quarter 2018 Dividend," Gilead Sciences, Inc., February 6, 2018.)
This marked the third consecutive annual dividend increase since the company started paying dividends in 2015.
A double-digit payout increase is certainly good news for income investors. But GILD stock actually fell by more than two percent in extended-trading after the news release. Why? Because the company also reported earnings.
Also Read:
Gilead Sciences, Inc.: Is GILD Worth An Investment?
In the fourth quarter of 2017, Gilead Sciences generated $5.95 billion of total revenue, down 18.7% year-over-year. Adjusted earnings came in at $1.78 per share, compared to $2.70 per share earned in the year-ago period. (Source: "Gilead Sciences Announces Fourth Quarter and Full Year 2017 Financial Results," Gilead Sciences, Inc., February 6, 2018.)
Still, the slowdown in business was already expected. Wall Street analysts were anticipating earnings of $1.67 per share on $5.74 billion of revenue.
What's not expected was the company's guidance of further slowdown. For full-year 2018, Gilead Sciences projects total sales to be in the range of $20.0 billion to $21.0 billion, a considerable drop from the $25.7 billion generated in 2017.
Usually, when a company has a slowing business, its dividend growth would slow down too. But for GILD stock, that doesn't necessarily have to be the case. The company has a very low payout ratio and a huge pile of cash. As of December 31, 2017, Gilead Sciences had $36.7 billion of cash and marketable securities, which is particularly impressive given that the company has a market capitalization of just over $100 billion.
Trading at $78.75 apiece, GILD stock offers an annual dividend yield of 2.90%.