Getting a Quarterly Raise…in Retirement?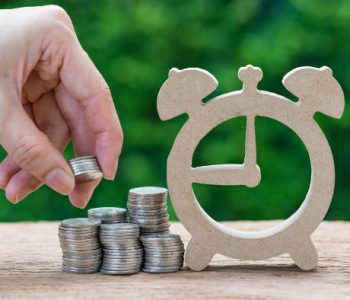 iStock/Nuthawut Somsuk
The Best Retirement Income Solution?
In the workplace, you'd be considered lucky if you are getting annual pay raises. But once you retire, the payroll checks would stop coming in.
And that's why today's top pick is special. This investment not only allows retirees to collect a steady stream of income, but rewards them with pay raises every single quarter.
I'm talking about Realty Income Corp (NYSE:O), a real estate investment trust (REIT) headquartered in San Diego, California.
You may be thinking that REITs are old news. That there are more than 200 of them trading in the stock market, so why is this one special?
Well, because this one could be perfect for a retirement portfolio.
You see, the U.S. Federal Reserve's decision to keep interest rates at artificially low levels for the most part of the last decade has destroyed the retirement dreams of millions of Americans. Fixed-income products paid next to nothing, while the few high-yield stocks that were left weren't exactly known for their dividend safety.
Also Read:
High-Dividend Investors: 3 Real Estate Stocks Yielding Up to 12.7%
Realty Income, on the other hand, was one of the few companies that consistently boosted the return of regular Americans' retirement portfolios.
The company pays monthly dividends. For retirees who are using dividend income to cover day-to-day expenses, a monthly dividend schedule makes it a lot easier for budgeting.
The payout has been growing too. In September 2017, Realty Income announced a new monthly dividend rate of $0.212 per share. This represented the 80th consecutive quarter in which the company has raised its dividends. (Source: "Dividend Payment Information," Realty Income Corp, last accessed November 8, 2017.)
In other words, for the past 20 years, Realty Income investors have not only collected uninterrupted monthly dividends, but received a raise every three months.
And it gets even better. The company only went public in 1994, but it started to pay consistent monthly dividends long before that. This month, Realty Income will be making its 568th consecutive monthly dividend payment since its founding in 1969. (Source: "568th Consecutive Common Stock Monthly Dividend Declared By Realty Income," Realty Income Corp, October 10, 2017.)
Just think about that. Our economy has gone through numerous ups and downs since 1969, but none of that stopped Realty Income from delivering consistent dividend checks to its investors.
High-Quality Real Estate Portfolio = Predictable Income Stream
The reason why Realty Income can achieve such an amazing track record is simple: the company has a high-quality real estate portfolio. It owns an interest in more than 5,000 properties, most of which are freestanding, single-tenant commercial properties in high-demand locations. Thanks to the quality of its real estate portfolio, the company is able to collect a predictable stream of rental income from commercial tenants. Since its inception, Realty Income's year-end portfolio occupancy has never dipped below 96%. (Source: "Portfolio Occupancy," Realty Income Corp, last accessed November 8, 2017.)
As investors bid up the prices of the most well-known blue-chip stocks, their dividend yields have become subdued. But Realty Income still offers a more-than-decent payout. Trading at around $56.00 apiece, the stock provides an annual yield of 4.53%, which more than doubles the dividend yield of the average S&P 500 company.
Of course, there are stocks with even higher yields, but when it comes to providing a worry-free income solution to retirement investors, few companies can match Realty Income Corp.