Get a Pay Raise Every Quarter From This Top Dividend Stock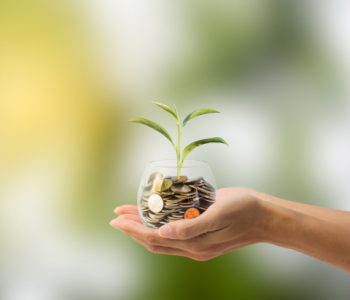 iStock.com/Indysystem
A Top Dividend Growth Stock From an Unlikely Industry
Many companies can pay you quarterly dividends, but very few can give you quarterly pay raises.
That's why today I want to talk to you about Magellan Midstream Partners, L.P. (NYSE:MMP), a master limited partnership (MLP) headquartered in Tulsa, Oklahoma.
As an MLP that provides storage, distribution, and transportation services of petroleum products, Magellan Midstream Partners does not really make headlines in the financial media. However, slowly but steadily, it has established itself as one of the top dividend growth stocks in the energy sector.
Consider this: when Magellan Midstream Partners went public in 2001, its initial annualized distribution rate was under $0.53 per unit. Today, the company's annualized payout stands at $3.91 per unit, marking a total increase of almost 645%. (Source: "Cash Distributions," Magellan Midstream Partners, L.P., last accessed October 26, 2018.)
What's more is that, since 2010, the MLP has raised its payout every single quarter.
Just think about that for a second. The energy industry had a major downturn in the last several years due to the commodity price crash. But even during the height of the crisis, investors of this energy stock still got a pay raise every three months.
The latest dividend hike arrived last week, when Magellan Midstream Partners, L.P.'s board of directors declared a quarterly cash distribution of almost $0.98 per unit. This represents a two percent increase sequentially and an eight percent increase year-over-year. The new distribution will be paid on November 14, 2018 to unitholders of record as of November 7. (Source: "Magellan Midstream Increases Quarterly Cash Distribution to 97.75 Cents," Magellan Midstream Partners, L.P., October 25, 2018.)
Since Magellan Midstream's initial public offering (IPO), management has raised the payout on 66 different occasions.
MMP Stock: Lock in a Safe and Growing Yield of 6.3%
Trading at $62.07 per unit, MMP stock offers an annual yield of 6.3%. This is pretty impressive, given that the average dividend yield of all S&P 500 companies stands at just under two percent at the moment. (Source: "S&P 500 Dividend Yield," Multpl, last accessed October 26, 2018.)
The partnership's rising payouts are backed by a growing business. In the second quarter of 2018, Magellan Midstream Partners generated $266.6 million in distributable cash flow, up 6.5% from the second quarter of 2017. (Source: "Magellan Midstream Reports Higher Second-Quarter Financial Results," Magellan Midstream Partners, L.P., August 2, 2018.)
For full-year 2018, management is remaining committed to achieving annual cash distribution growth of approximately eight percent. They also expect the MLP to generate total distributable cash flow of $1.1 billion for the year, which would result in a distribution coverage ratio of 1.2 times, leaving a margin of safety.
Running a Rock-Solid Business
Still, if you know what the partnership actually does for a living, its rock-solid payouts shouldn't come as a surprise.
Magellan Midstream Partners runs the longest refined petroleum products pipeline system in the U.S., with access to nearly 50% of the country's refining capacity. In particular, the MLP has a 9,700-mile refined products pipeline system with 53 terminals and 44 million barrels of storage capacity. At the same time, it runs 2,200 miles of crude oil pipelines. (Source: "Barclays CEO Energy-Power Conference," Magellan Midstream Partners, L.P., September 5, 2018.)
The neat thing about this business is that it is largely fee-based. According to the partnership's latest investor presentation, Magellan's management expects that future fee-based, low-risk activities will contribute more than 85% to the partnership's operating margin.
Furthermore, the company has several growth projects underway, including the Pasadena marine terminal joint venture, the Delaware Basin crude oil pipeline, and the East Houston-to-Hearne pipeline. Once completed, these projects could further boost the MLP's operating metrics.
The best part is, Magellan Midstream Partners does not plan to issue new equity to fund the growth projects that are currently underway. Therefore, existing MMP stock investors will not get diluted.
The Bottom Line on Magellan Midstream Partners, L.P.
There you have it. To most investors, Magellan Midstream Partners won't sound like a familiar name. But over the years, the partnership has returned a substantial amount of cash to unitholders.
Going forward, management is projecting an annual distribution growth rate of between five and eight percent for 2019 and 2020. So, for investors of MMP stock, the best could be yet to come.